After Urvashi Rautela's interview, Rishabh Pant's reply goes viral! Said- 'Follow me sister?'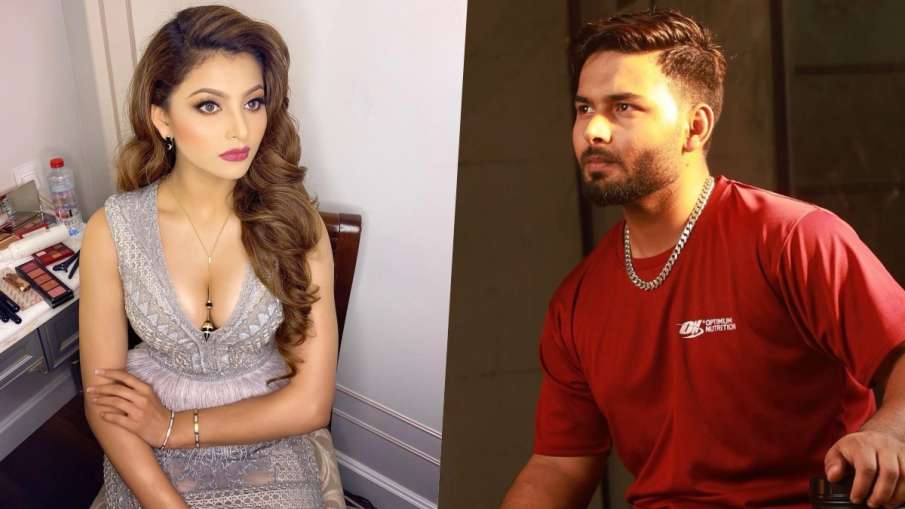 Highlights
News about Pant-Urvashi is often going on in the media
Urvashi Rautela named 'Mr RP' in an interview
The story also went viral while replying to Rishabh Pant
Rishabh Pant-Urvashi Rautela: The talks of Indian cricket team's wicketkeeper-batsman Rishabh Pant and Bollywood actress Urvashi Rautela often remain in the headlines. At present, there is nothing like this between the two, but it is claimed that earlier both used to be special to each other. But now the rhetoric of both of them often goes on in the media. By the way, Pant does not even give any answer in his case. But Urvashi often mentions them directly and indirectly somewhere.
Once again something similar has happened. An interview video of Urvashi Rautela is becoming fiercely viral on social media. In that video, the actress did not directly take the name of Pant, but she definitely told an anecdote by calling Mr RP. Just Urvashi had to say that people started associating it with the name of Pant. Meanwhile, a screenshot of Rishabh Pant's Instagram story also went viral in which Pant responded to Urvashi's interview. However, it was later said that it was deleted from Pant's profile.
What did Urvashi say?
In the interview video of Urvashi Rautela that went viral, Urvashi Rautela narrated an anecdote in which she said, "Once when I came from Varanasi to Delhi for shooting, 'Mr RP' came to meet me. He was waiting in the lobby. But I was very tired and fell asleep. Later I found out and there were 17 miscalls in my phone. I felt bad then I told him that when you come to Mumbai, we will meet and then there Even met. But by then everything was covered in the media."
Rishabh Pant's screenshot went viral?
After this a screenshot went viral, which was told of the story of Rishabh Pant's Instagram. However, it was clear from the photo and name of the profile that the story started from his profile which was later deleted. In this, Pant had clearly answered that interview of Urvashi. But he didn't even take the name. In that story it was written with the hashtags 'Mera chase chodho sister' and 'Jhoot ki bhi limit hai', 'It is quite funny the way people tell lies in interviews for popularity'. It hurts to see how hungry people are for fame and name. God bless them.'
Latest Cricket News