Amazing view of the universe shown in the picture of NASA's new telescope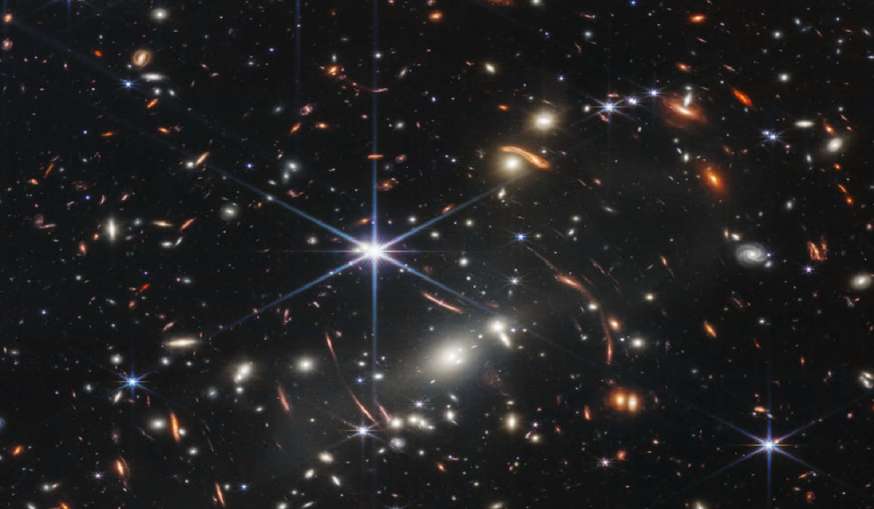 Highlights
First high-resolution color image of the universe
Many secrets related to the origin of the universe can be revealed
Telescope prepared at a cost of 10 billion dollars
NASA James Webb Space Telescope: The James Webb Space Telescope of the US space agency NASA has taken a picture of the universe which is amazing in itself. This image is the first high-resolution color image of the universe. US President Joe Biden has revealed this first color photo at a White House briefing. While releasing this picture, he called it historical. These are the deepest infrared images ever taken of the universe.
US President calls great achievement
Joe Biden said that this picture is filled with thousands of galaxies. He described this telescope as one of the great engineering achievements of humanity. NASA Administrator Bill Nelson announced last month that we are giving humanity a new perspective on the universe, a view we have never seen before.
Many secrets related to the origin of the universe can be revealed
Earlier, NASA released a beautiful teaser photo of these pictures. In this, NASA's deep space photos were said to be released next week. According to scientists, this powerful instrument can open many secrets related to the origin of the universe.
able to see the longest distance in space
"When this picture was taken, I was thrilled to see the detailed structure clearly in these faint galaxies," said Neil Rowlands, a scientist with the Webb Telescope. NASA Administrator Bill Nelson said last week that the Webb telescope is capable of observing the farthest distances in space of any previous telescope.
Made at a cost of $10 billion
The $10 billion-finished telescope was launched in December last year and is currently orbiting the Sun at a distance of 1.5 million kilometers from Earth. This telescope, with the help of its huge primary mirror and instruments, can see a greater distance than any other telescope in space