America again came forward to help Ukraine, promised to give rockets and weapons of such cost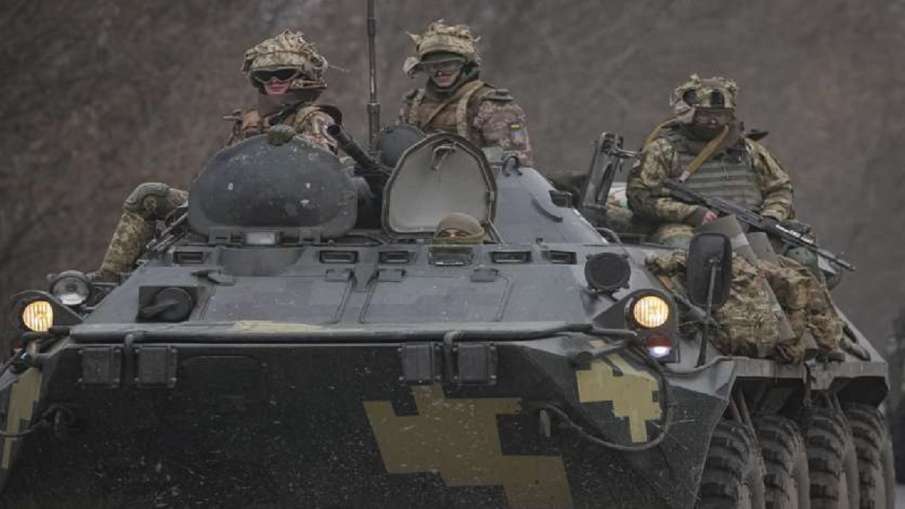 Highlights
More than 160 days have passed since the ongoing war between Russia and Ukraine
America once again came forward to help Ukraine
US promises one billion dollars worth of rockets and weapons to Ukraine
Russia Ukraine War News: More than 160 days have passed since the ongoing war between Russia and Ukraine, but no result has come out so far. Ukrainian fighters are standing in the face of aggressive Russian attacks and are constantly responding to Russian troops. Meanwhile, news has been received that America has once again come forward to help Ukraine and America has promised one billion dollars of rockets and weapons to Ukraine.
US President Joe Biden's administration on Monday announced another $1 billion in military aid to Ukraine. It will be the largest supply of rockets, ammunition and other weapons directly to Ukraine's armed forces from the US Defense Ministry.
The US aid has been announced at a time when analysts have warned that Russia is moving its troops and weapons to Ukraine's southern port city to thwart Ukrainian retaliation.
what will ukraine get
The new aid announced by the US includes additional rockets for the High Mobility Artillery Rocket System or HIMARS, thousands of artillery shells, mortar systems, etc. Military commanders and other US officials say the HIMARS and artillery systems are key to preventing Russia from capturing more land in the ongoing fighting in Ukraine. With the new aid, the aid given by the US since the Russian invasion of Ukraine has risen to more than $9 billion.
Ukrainian women are adopting a strange way to motivate their soldiers
Ukrainian women are sending their adult photos to soldiers fighting against the Russian army. For this, a channel has been created on the social media site Telegram, where women are sharing their pictures. According to the report of Dailystar, 39-year-old psychologist Anna Raimarenko has created this channel on Telegram. Which is named Postcards for Kitten. It has more than 400 subscribers. More than 100 photos are uploaded on it every day. In Ukrainian language, Kitan means soldier. Anna, who lives in the capital Kyiv, says these things will bring back sexiness and love to a country that is torn between war. Anna also told how this idea came to him in the end.
He said that one of his army colleagues jokingly told him why girls don't support soldiers by sending their nude pictures. This will increase their enthusiasm. After hearing this, he got the idea to send this picture. Anna and her friend Daria Pavlovska said that all types of pictures are welcome but no pornographic material will be accepted.
The Ukrainian army is still fighting a war with the Russian army. Russia launched its first attack on Ukraine on 24 February. Since then the war between the two countries continues. On the other hand, a soldier named Tim says about these pictures of girls, 'This type of channel reminds me of home. Whenever I open this channel, I start dreaming of returning home. Maybe for the one who is waiting for me.' Meanwhile, President Volodymyr Zelensky presented awards to Air Force soldiers on Ukraine Day.
Latest World News