Asia Cup 2022: Virat Kohli to complete special century against Pakistan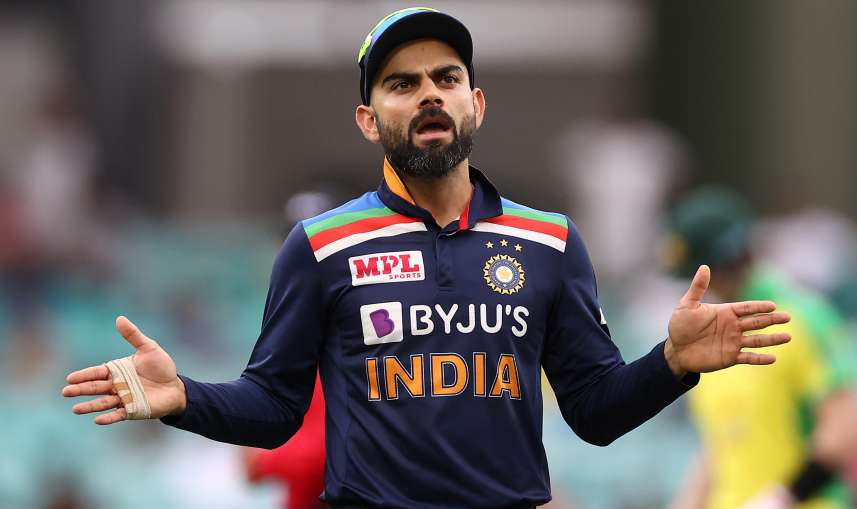 Highlights
Former captain Virat Kohli will return to Team India from Asia Cup 2022
Team India's first match against Pakistan on 28 August in Dubai
Kohli has played 99 T20 International matches so far, 100th turn
Asia Cup 2022 Virat Kohli: Former India captain Virat Kohli has once again returned to the Indian team. Virat Kohli's name is also included in the team selected by the selectors for the Asia Cup 2022. By the way, Virat Kohli was never out of the team, he was on rest. He was not in the squad for the five-match T20I series played between India and West Indies and was believed to be on rest. Also, the possibility was already being expressed that Virat Kohli would return to the Indian team from the Asia Cup 2022, which has now happened.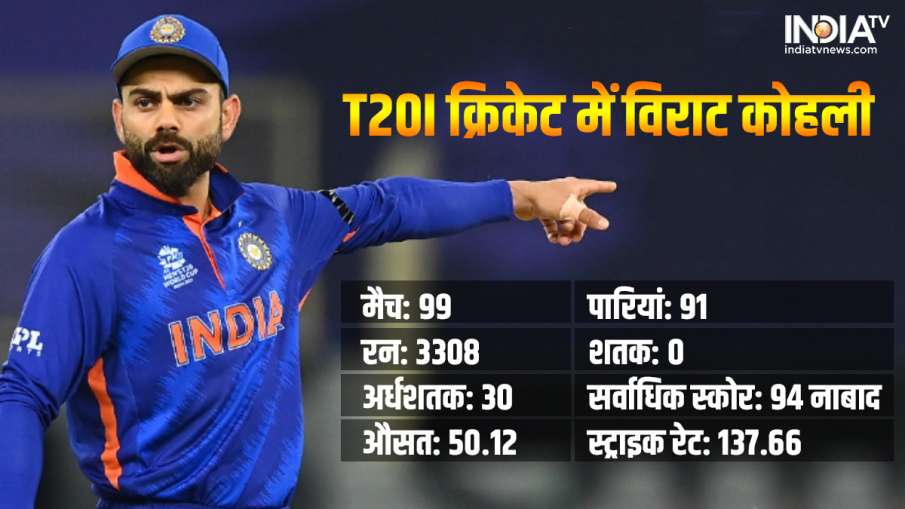 Virat Kohli in T20I
Virat Kohli will be out of Zimbabwe series as well, Shikhar Dhawan as captain
Team India has to play a series of three ODIs against Zimbabwe before the Asia Cup. The command of this team has been given to Shikhar Dhawan. Many big players are on rest in this series too, including Rohit Sharma and Virat Kohli. Three ODIs against Zimbabwe will be played on August 18, 20 and 22, followed by the Asia Cup 2022 starting August 27. India's first match will be on August 28, when India and Pakistan will play. This match is going to be very special for Virat Kohli. One, he will be playing his comeback match in Team India after a long time, while this will be Virat Kohli's 100th T20 International match. Virat Kohli has played 99 T20 Internationals so far and 100th is yet to play. In the 99 matches that Virat Kohli has played so far, he has scored 3308 runs in 91 innings. Virat Kohli averages 50.12, while his strike rate is 137.66. Virat Kohli has hit 30 half-centuries so far, but he does not have any century in T20 Internationals. His highest score is 94 not out. They may not have scored a single century in T20 Internationals, but they are going to play their 100th match.
From the year 2019 till now, the fans of Virat Kohli are expecting a century
Virat Kohli is struggling with his form these days. Whether it is T20, ODI or Test in any format, big innings is not coming out of his bat. Virat Kohli hit his last international century in the Test against Bangladesh in November of the year 2019, since then his bat has been continuously waiting for the century. Meanwhile, they are playing and resting too, but there are runs that are not coming. The Asia Cup is going to be very important for Virat Kohli, it will be decided whether he will be included in the T20 World Cup team India or not, as well as the questions that are being raised on his career, the answer is also likely to be found in this series. Is. In the T20 World Cup 2021, under the captaincy of Virat Kohli, Pakistan defeated Team India by ten wickets, now Virat Kohli will have a chance to play a big innings as a player and not as a captain. Make Team India win against.
Latest Cricket News