Asia Cup Stats: Who scored the most centuries in Asia Cup, a record was also recorded in the name of Kohli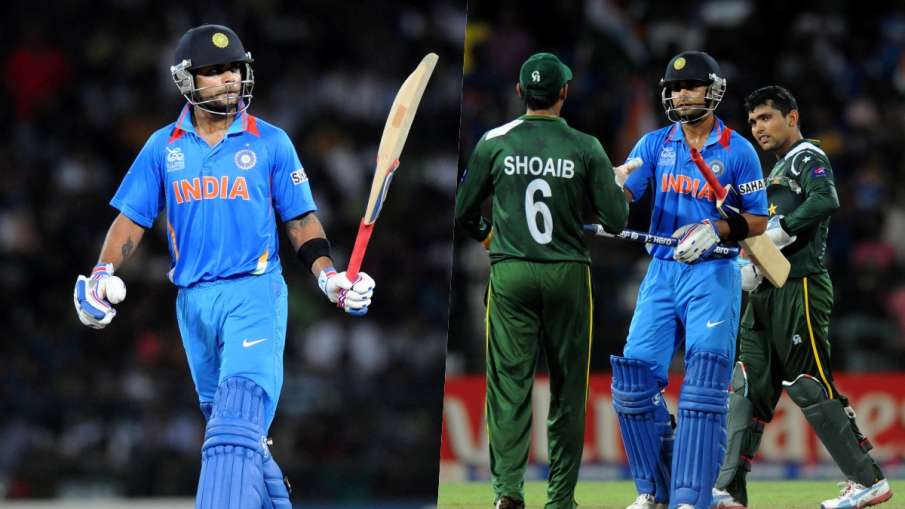 Highlights
Virat Kohli played an innings of 183 runs against Pakistan in the 2012 Asia Cup
Three centuries are recorded in the name of Virat Kohli in the Asia Cup
Sanath Jayasuriya is the most successful batsman in the history of Asia Cup
Asia Cup StatsThe 15th edition of the Cricket Asia Cup is to begin in the UAE from 27 August 2022. Virat Kohli will return to the team after about one and a half months in the Indian team for this tournament. Many figures from the history of this tournament will also start coming in front of you. One of them holds the record for most centuries in the Asia Cup. Virat Kohli is also present in this list. Although Virat has not been able to score any international century since November 2019. This time the Asia Cup is to be played in T20 format. In view of this, once again this tournament too, the wait for his century can continue.
Also, when it comes to the highest score by a batsman in the history of Asia Cup, then the name of Virat Kohli comes at the top. He has the record of 183 runs in his name which he played against Pakistan in the Asia Cup 2012. Thanks to his innings, the Indian team chased down the target of 330 runs easily. It was also Sachin Tendulkar's last ODI match. Apart from them, Younis Khan and Shoaib Malik of Pakistan are also included in this list.
Most centuries in Asia Cup
Sanath Jayasuriya (Sri Lanka) – 6
Kumar Sangakkara (Sri Lanka) – 4
Virat Kohli (India) – 3
Shoaib Malik (Pakistan) – 3
Highest score by a batsman in Asia Cup
Virat Kohli (India) – 183 runs
Younis Khan (Pakistan) – 144 runs
Shoaib Malik (Pakistan) – 143 runs
Asia Cup: From 1984 to 2018, the Asia Cup was organized 14 times, know who are the top-5 batsmen and bowlers of the tournament
Let us tell you that 14 editions of Asia Cup have been organized. It was first held in the UAE in 1984 under the name Rothmans Asia Cup. The last time this tournament was organized was in 2018, in which Team India became the champion. The Indian team is the most successful team in the history of the tournament, having won the title 7 times. Apart from this, Sri Lanka has won the Asia Cup trophy five times and Pakistan twice. It could not be organized in 2020 due to Corona.
Latest Cricket News