China Ambassadors Death: 4 foreign diplomats killed in China within 1 year, now Myanmar's ambassador suddenly lost his life, dragon in question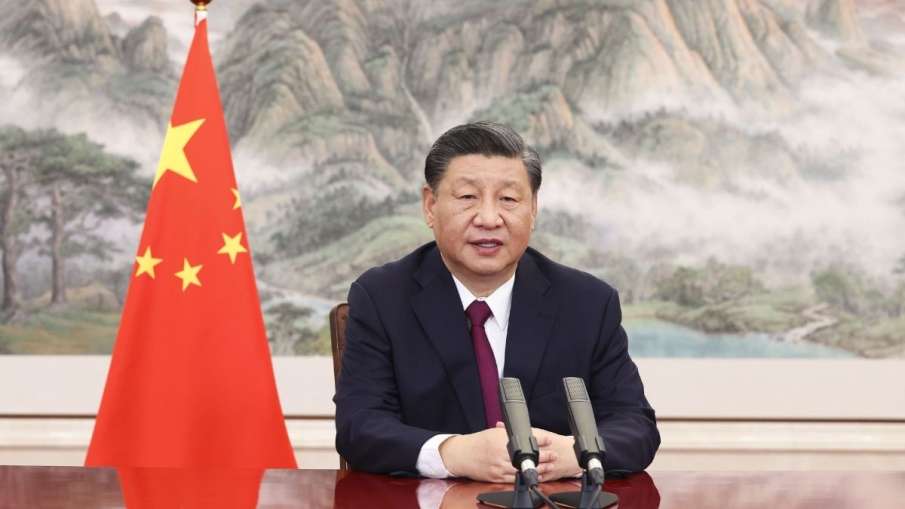 Highlights
Foreign officials are dying in China
Suddenly the ambassador of Myanmar lost his life
Was last seen in the meeting on Saturday
China Ambassadors Death: Myanmar's ambassador to China has passed away. The Chinese government gave this information on Monday. "I can confirm what you said," Chinese Foreign Ministry spokesman Wang Wenbin said in response to a question about the alleged death of Myanmar's ambassador, Myo Thant Pei. Spokesperson Wang Wenbin did not say when and how the ambassador died. Myo Thant Pe was serving as Myanmar's ambassador to China since 2019. A spokesman for the Chinese Foreign Ministry said, "He had devoted himself to the development of China-Myanmar relations." We express our condolences on his sudden demise and our condolences are with his family.
However, a Myanmar media report claimed that the cause of death of the ambassador could be a heart attack. Four foreign diplomats have died suddenly inside China in a year. Here Thant Pe is the fourth such officer to lose his life in Kunming city on Sunday. After the death of the officer, all kinds of questions are being raised about China on social media. However, Myanmar's foreign ministry has not yet disclosed the cause of the ambassador's death. Myanmar's ambassadors and Chinese-language media believe the cause of death was a heart attack.
Ambassador was last seen in the meeting
Ambassador Myo Thant Pei was last seen on Saturday at a meeting with local officials in China's southwestern Yunnan province. This province shares its border with Myanmar. It is worth noting that China is one of Myanmar's closest allies and has expressed clear support for the ruling army in the country, which seized power in Myanmar in February last year. The Myanmar embassy in China did not immediately issue a statement on the ambassador's death.
Ambassador Myo Thant Pe remained in his post in China even after his country's government was removed from power and a military dictatorship government came to power. Surprisingly, he is the fourth such ambassador to China, who has died in the last one year. Earlier, Germany's 54-year-old ambassador to China, Jan Hacker, died in September, according to the news agency Reuters report. His office was in Beijing, the capital of China, where he took office only two weeks before his death. Ukraine's ambassador, 65, died on arrival in Beijing during or after the Winter Olympics. At the same time, in April, Philippine Ambassador Jose Santiago Chito died during the Corona virus quarantine in Anhui, China's eastern province.
Military rule will continue in Myanmar
On the other hand, in Myanmar, it was reported this week that the leader of the military government in Myanmar had announced an extension of the state of emergency for another six months to prepare for the elections in the country. The leader also said that these elections will be held next year. The military seized power from the elected government of Aung San Suu Kyi on February 1 last year. The military cited alleged fraud in the November 2020 general election, in which Suu Kyi's National League for Democracy party won a landslide victory while the military-backed party performed poorly. Independent election observers said they found no evidence of irregularities. Widespread non-violent protests were held across the country against the military's capture of power.
Security forces used force to disperse the protesters, prompting armed resistance to pro-democracy forces. UN experts have called the escalation of violence in Myanmar a civil war. Senior General Min Aung Huling, the head of the ruling State Administration Council, said in a speech broadcast on Monday that the state of emergency declared after seizing power last year had been extended. He said this was done because "more time is needed to bring the country back on the path of a peaceful and disciplined multi-party democratic system and conduct multi-party democratic general elections".
The army had initially announced that fresh elections would be held a year after it took power, but later said the elections would be held in 2023. There is considerable doubt that the elections will be free and fair, as most of the leaders of Suu Kyi's party are in prison and there is a high probability that the party will be dissolved by pro-military courts. Min Aung Huling said the military has done its best to "discharge its responsibilities" since taking power. "However, terrorists and their supporters and organizations located inside and outside the country, instead of trying to nurture democracy in Myanmar, are bent upon bringing destruction in Myanmar," he said.
Latest World News