China: China's eyes everywhere – Dragon keeping an eye on the whole world, its cameras being installed everywhere, how is the Xi government working in this matter?
Highlights
Chinese cameras installed in all countries of the world
London has more cameras than China's Beijing
China is also taking advantage of US sanctions
China Surveillance Camera: China has become such a country in the world for some time, about which the whole world is worried. Whether we talk about India or America or Australia and Britain, everyone's opinion in this matter will look almost the same. The news that has come out now is quite astonishing. In fact, British leader and Member of Parliament David Elton has made a big claim about the Chinese company Hangzhou Hikvision Digital Technology. He called it a watchdog. Elton said that surveillance cameras of this company can be seen in every street of the country (UK).
On the same day a "people's tribunal" of British lawyers and others called China's human rights violations against Uighur Muslims in Xinjiang a "genocide". Elton said that collecting data is something that we all need to worry about. He expressed concern that it may happen that data collected through security cameras in the UK gets leaked in other countries. Hikvision is the same company that has faced US sanctions. The US government stopped buying from Hikvision in 2019 and subsequently banned companies that do business with Hikvision using its accessories. But these measures have proved insufficient in stopping the growth of the Chinese company worldwide.
Which city has how many cameras?
More than 3 million Hikvision cameras are connected to the Internet 24/7, day and night, in 33,000 cities around the world, according to data collected by the American think-tank Center for Strategic and International Studies and other organizations. Cameras of the same company are installed in London more than in US and European cities. As of December 2021, Hikvision had 33,636 cameras in London, compared to 26,760 in China's own city, Beijing. Talking about other Asian cities, there are 32,067 cameras in Seoul, South Korea, 72,269 in Ho Chi Minh city of Vietnam and 22,274 in Bangkok, Thailand. There is a flood of Chinese surveillance equipment around the world. Many cameras were installed under the guise of preventing the infection of Kovid-19.
Expressing concern, executive researcher Tasuku Kashiwamura of Japan's Dai-ichi Life Research Institute said it was unclear how data from surveillance cameras connected to the net was used. But they do not see any way to stop the Chinese cameras spreading around the world. Because they are not only cheap but can also be used easily. China aims to become a big country that wants to overtake the US in both economy and technology. But the population here is decreasing. Due to which the number of elderly people will be more than the youth in the coming time. That is, the population that will not contribute to the country's economy and will be dependent on others. In such a situation, China is not able to look forward to the future.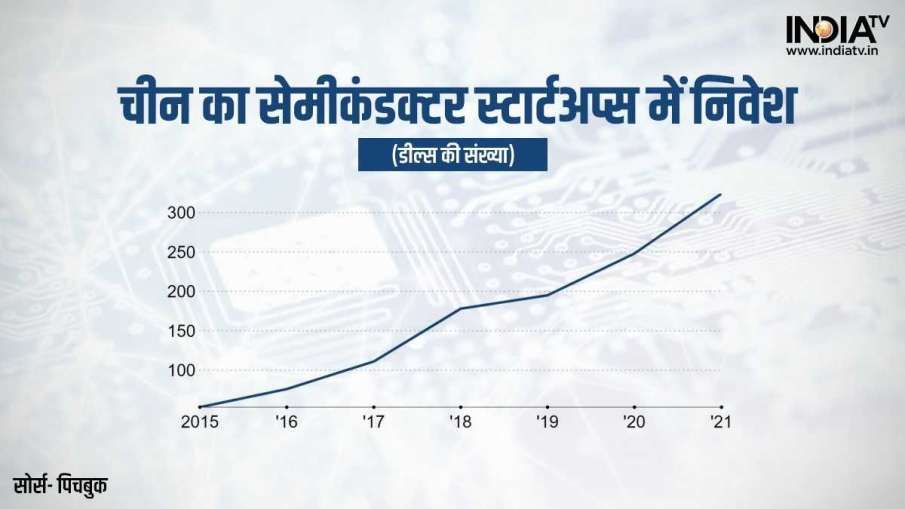 China Surveillance Cameras
Hi-tech being made to domestic industry
Chinese leaders believe that only by transforming the domestic industry in a hi-tech way, the country can be made big. One pillar of China's technological ambitions is semiconductors. Its industry center is in Huan, northwest of the city of Shanghai. China will fully support the semiconductor sector going forward. He wants to be a semiconductor powerhouse. Companies are contributing to the campaign to make China a semiconductor powerhouse to show sincerity to the country's President Xi Jinping and his vision. She is considering it as her responsibility in the society.
Chinese chip startups will attract investments worth $7.7 billion in 2021, according to US market researcher PitchBook. Which is almost double from last year. Chinese companies account for 74 per cent of the world's investment in the sector, with IT giants such as Alibaba Group and Tencent being the major sources of funding. This is in line with Xi's resolve that the Communist Party will "lead the whole of China – North, South, East and West" and make extensive efforts to bring the country's technical leaders on the line. This means that strictness is being taken in this business of technology.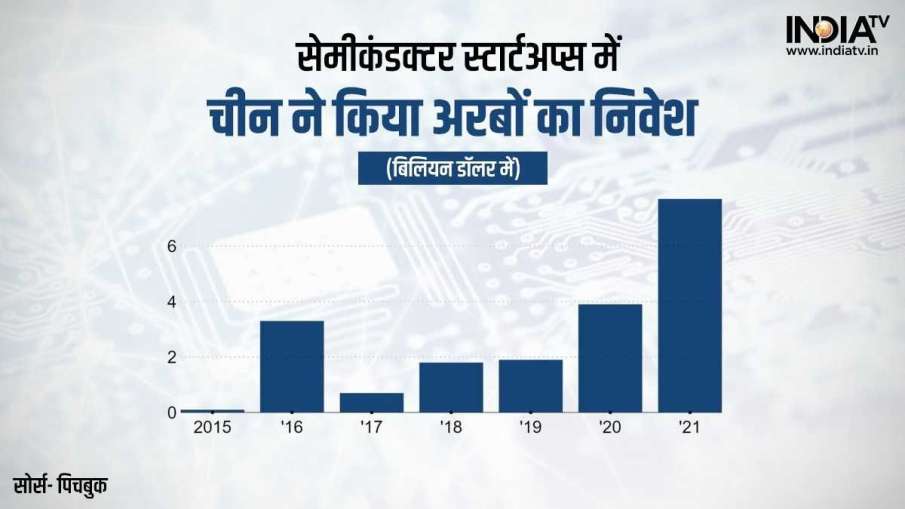 China Surveillance Cameras
Explored alternatives to American goods
Huang Fanghong, senior vice president of the Hikvision company whose cameras are being installed around the world, says he has done a lot of research to find alternatives to American goods used in the company's surveillance equipment. In this they have been successful to a great extent. The 2020 survey shows that more than 60 percent of the semiconductors used in the company's surveillance equipment were manufactured in the US. Now it is also being said that China is only benefiting in a way due to US sanctions. Because Chinese companies that used to use US-made goods in their equipment, they are also now using domestically made goods, that is, made in China. Due to this, China's domestic technology business is flourishing.
China is seeing US sanctions as an opportunity. Authorities in China have suddenly cracked down on the Internet sector, a major contributor to the country's economic development. Big private companies like Jack Ma's Alibaba Group were either fined or threatened with sanctions. In China, if the business is run without the consent of the government, then the officials try their best to put pressure on it.
Woman charged with tax evasion
For Internet companies in China, stepping into the financial sector is tantamount to stepping on a lion's tail. Here in December, a woman named Via, fondly known as the 'Queen of Live Commerce', had to bear the brunt of it. In live commerce, goods are promoted through livestreams and people are motivated to buy them. The woman was charged with tax evasion and demanded 1.3 billion yuan, including fines and tax collections. The crackdown on Via dealt a major blow to Alibaba. Since the end of 2020, all the Internet companies that the government did not trust, continued to crack down on them. Xi has been promoting the policy of "shared prosperity" in the country. Along with this, now companies are also contributing actively to this initiative of the government, so that they can prove that the Chinese are not enemies of the Communist Party.
Latest World News