China Robot Fish: Chinese scientists have prepared robot fish, will clean the sea, capable of eating small particles of pollution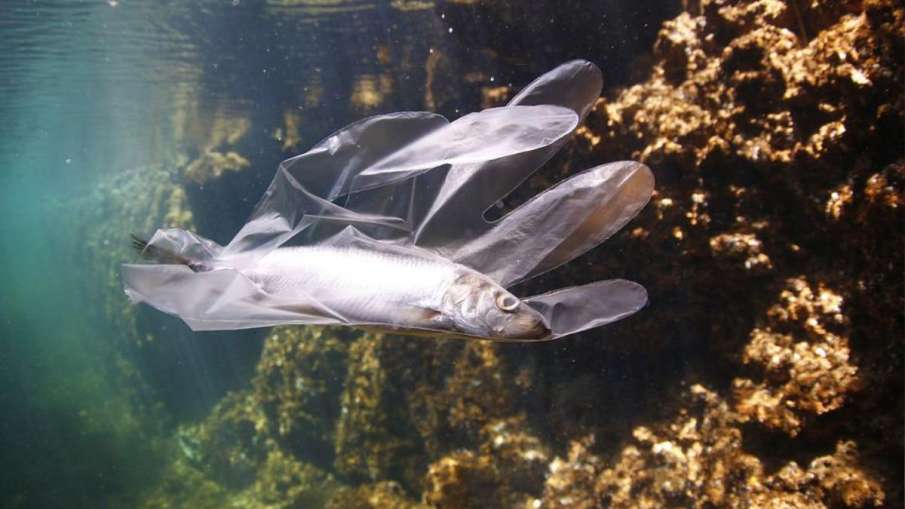 Highlights
China made fish that eat microplastic
Fish can be controlled with light
Robot designed to eliminate pollution from the ocean
Chinese Scientists Develop Robot Fish: China has created a special robot fish, whose job is to eat microplastics (plastic pieces much smaller than a grain of rice). A team of Chinese scientists from Sichuan University in southwest China said that these robotic fish will one day clean the oceans around the world. Very delicate to the touch and up to 1.3 cm (0.5 in) long, these fish are working deep into the surface to remove microplastics from the water. The team says they are still working on robotic fish so that they can one day go deeper and eat microplastics from the water.
Research is being done to make the robot fish more capable, said researcher Wang Yuan of the team that created the robot. So that one day they can also give information about the pollution present in the sea. He said, 'We have made a small robot with low weight. Which can be used in many ways. For example for biomedical or hazardous operations. This is some kind of small robot that can be implanted in your body, so that you can help eliminate disease.
Robot fish can flap its wings
This black colored robotic fish is irradiated (treated with radioactive rays) from a light. With which she can flap her wings and move her body. Scientists can control the robots using lights so that they don't collide with other fish and ships floating in the water. Wang says that even if they accidentally eat other fish in the water, it will not harm the real fish. She will easily digest these robots. That's because the fish are made from polyurethane. Which is bio compatible.
Being dependent can heal itself
Robotic fish can absorb pollutants and repair themselves if damaged. It can swim with a body length of 2.76 per second, which is faster than most artificial robots. "We are working on collecting most of the microplastics," says Wang. It is like sampling robot and can be used again and again. Let us tell you that studies have found that microplastics have a negative effect on the environment. It limits growth, reproduction and normal biological functions in organisms and has negative effects on humans as well.
Microplastic found in Antarctica
Earlier in a report, Alex Aves, a PhD student at the University of Canterbury in New Zealand, collected ice samples from the Ross Ice Shelf in Antarctica in late 2019. At that time, there were few studies examining the presence of microplastics in the air, but it was not known how widespread the problem was, the researchers said. "When Alex Aves traveled to Antarctica in 2019, we were hopeful that he would not find microplastics in such a remote location," said Laura Ravel, associate professor at the University of Canterbury. Upon examination in the lab, the researchers found that every sample collected from remote sites on the Ross Ice Shelf contained plastic particles. Atmospheric modeling indicated that the microplastics traveled thousands of kilometers through the air, the researchers said. However, there is also the possibility that microplastics may have arrived in Antarctica from the presence of humans.