China's black handiwork came to the fore, taking out parts of living people and selling them in the black market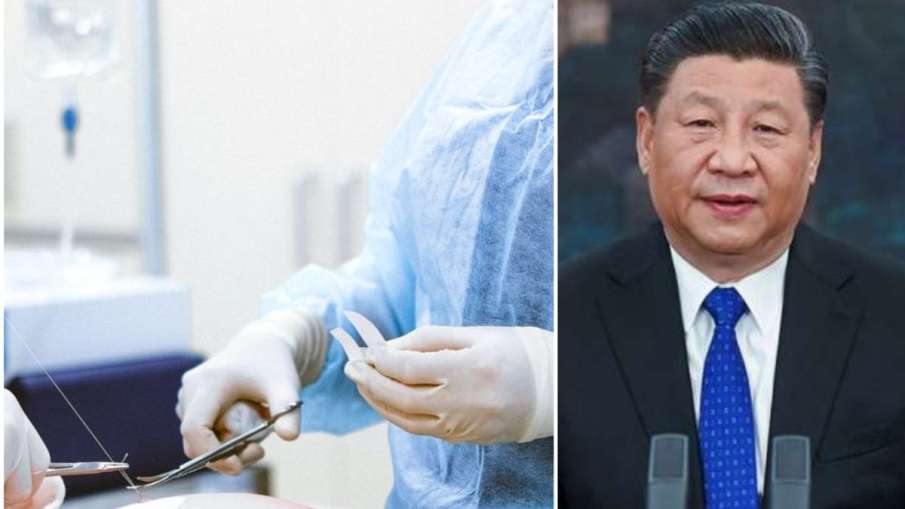 A shocking news has come out about China. Researchers in Australia and Israel have found evidence that shows that China is selling organs from the bodies of living people. That is, all this is being done before people become brain dead. Last year, for the first time, reports surfaced that China was forcibly selling organs from the bodies of political prisoners and those living against the government. These organs are black marketed. But a new information related to this has now come out, it has been said that these organs are removed at the time when the person is not completely dead.
This research has been published in the American Journal of Transplantation. In which thousands of papers written in Chinese language have been analyzed, in which there is mention of transplant of organs. It has been found that in 71 papers, doctors have done the operation of transplanting organs before the patient was declared brain dead. Matthew Robertson, MD, a PhD student at the University of Australia and MD, a heart transplant surgeon in Israel, said: "What we found is unwarranted and falsely written about being brain dead."
no test done
He further said, 'Surgeons have written that the donor is brain dead but according to what we know in medical science, it may be that he is not actually brain dead. Because no amnea test has been done. This is the test that tells whether someone is really brain dead. He said, 'There are two criteria by which we claim that someone is brain dead or not. One in which the patient is not on a ventilator and is intubated only after being brain dead. And have done intubation just before starting the second surgery.
Papers of 56 hospitals were found
Researchers say that the business of removing organs for the purpose of selling them is happening all over China, there are no centers for this. These 71 papers have been obtained from 56 hospitals in 33 cities in 15 provinces. 384 nurses, surgeons and other medical staff are said to be the authors of these papers. Robertson says that why would those medical workers publish such a paper. It's not clear. "I don't think the involvement of Chinese doctors in organ transplants in the past needed to be taken as seriously as it is now," says Robertson.
Same treatment continues with Uighurs
Let us tell you, there are also allegations against China that it is treating the Uighur Muslims living in Xinjiang province in the same way. Concentration camps have been set up to imprison these people. Where people suddenly disappear. The reason behind their disappearance is because of black marketing of their parts by killing them. Along with Uighurs, political prisoners are also kept in these concentration camps. China is earning billions of rupees every year from this black work.