Controversy over Facebook posts in Bangladesh, attacks on Hindu temples and houses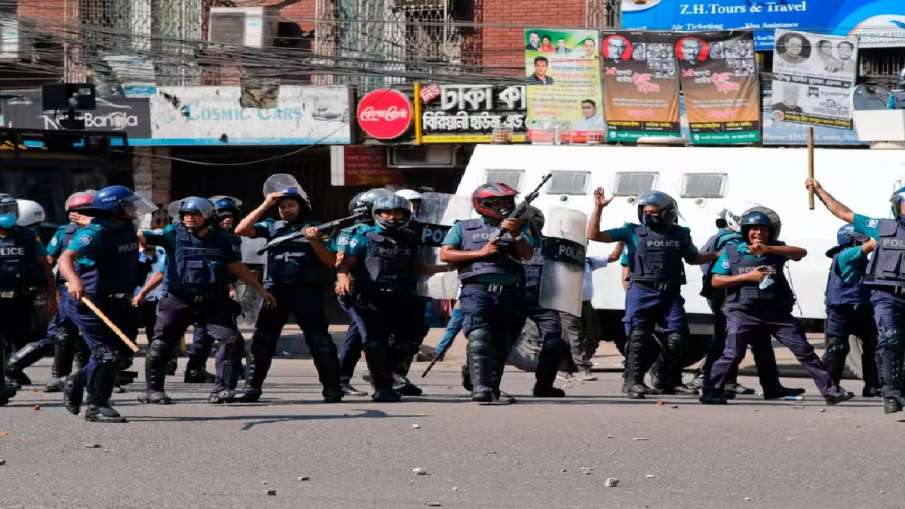 Highlights
Complaint was filed on July 15 accusing Akash of insulting Islam: Bangladesh Police
"We are investigating the incident, action will be taken against those responsible for the violence, for now the situation is normal."
'BDNews24' said in its news that attacks on religious minorities are increasing in Bangladesh
In a post on Facebook, a temple, shops and several houses of the Hindu community in the south-west part of Bangladesh were vandalized over alleged insults to Islam. On Friday evening, unidentified persons ransacked several houses and set a house on fire in Sahapara village of Narel district, online news paper 'BDNews24.com' quoted Inspector Haran Chandra Paul of the local police station. The police opened fire in the air to disperse the attackers. He said the attackers also threw bricks at a temple in the village during the attack at around 7.30 pm. They also broke the furniture inside the temple.
'The Daily Star' news paper told in its news that many shops were also vandalized. Inspector Haran said that a youth had posted something objectionable on Facebook, which angered the Muslim community. The police searched for the young man, but when he was not found, he took his father to the police station.
Police did a 20 year old student arrested
He said tensions escalated after Friday prayers over Facebook posts and a group of people from the Muslim community staged a protest in the afternoon. The police inspector said that the situation remained normal during the night. Narel SP Prabir Kumar Roy said law enforcement agencies are working to keep the situation under control. Roy said, "We are probing the incident, action will be taken against those responsible for the violence. Meanwhile, the police have arrested a 20-year-old college student over the Facebook post. Sheikh Abu Hena Milan, head of Lohagra police station, said that the student has been identified as Akash Saha.
A police officer said that Salahuddin Kochi of Dighlia village had lodged a complaint on July 15, accusing Akash of insulting Islam. Akash was produced in the court in this case. The Daily Star news paper reported that police forces have been deployed in the area to prevent violence later.
"If there is nothing left to rob, then set fire to the house"
The newspaper quoted a local resident named Deepali Rani Saha as saying, "A group looted all our valuables. Then another group came and found our door open. Since there was nothing left to rob, they set our house on fire." Dipali's house is one of dozens of houses and shops that were ransacked or burnt down in Sahapara village. A former woman member of the Dighaliya Sangh Parishad said that most of the people have left the village after the attack. "Almost all the houses are locked," he said.
The newspaper quoted Shibnath Saha, the president of the village's Radha-Govind temple, as saying, "Police are guarding the village, but we cannot trust them." 'BDNews24' in its news said that attacks on religious minorities are increasing in Bangladesh. Many of those attacks happened after rumors or objectionable posts were posted on social media.