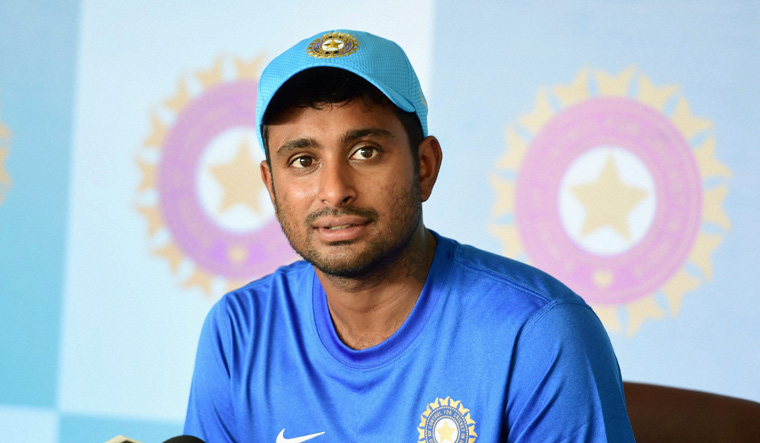 Veteran Indian cricketer Ambati Rayudu has been signed by Baroda as a professional player for the upcoming domestic season.
Rayudu's decision to join Baroda comes after he was given a certificate from the Andhra Cricket Association. The batsman is available to play in all formats, although in recent years, he has mostly made himself available to white-ball cricket and last played a first-class match in November 2017.
The 36-year-old Rayudu has made a mark in domestic cricket in recent times. Has represented Hyderabad, Andhra and Vidarbha apart from a two-year stint with Baroda from 2012 to 2014. His return will further strengthen Baroda's batting line-up, who are also trying to persuade India all-rounder Deepak Hooda to make a comeback.
Hooda left Baroda in late 2020 following a rift with the then captain Krunal Pandya. He then spent a successful season with Rajasthan, which resulted in him playing for India. Since February this year, the cricketer has been a regular member of India's white-ball team. He also had a successful IPL season with the Lucknow Super Giants, where he teamed up with Kunal.
The CEO of BCA told ESPNcricinfo, "As far as I know, they stay together as before. They have settled their differences. They played together for the same IPL team and excelled.
read also This mighty player may return to Team India
Meanwhile, Arun Lal has stepped down as the head coach of the Bengal senior team after spending three seasons. He cited the process of levying the tax as the root cause for stepping down.
It is a very difficult job, Lal said. After nine months of continuous work, it was very difficult to take such a decision, so I made up my mind to quit.
He further said, Bengal is doing well, they are on the right track.
The 66-year-old Lal has had the full support of the Cricket Association of Bengal (CAB) during his tenure, but his old-school ways were sometimes a bit of a nuisance to players. However, Bengal had become a team not to lose under his supervision.