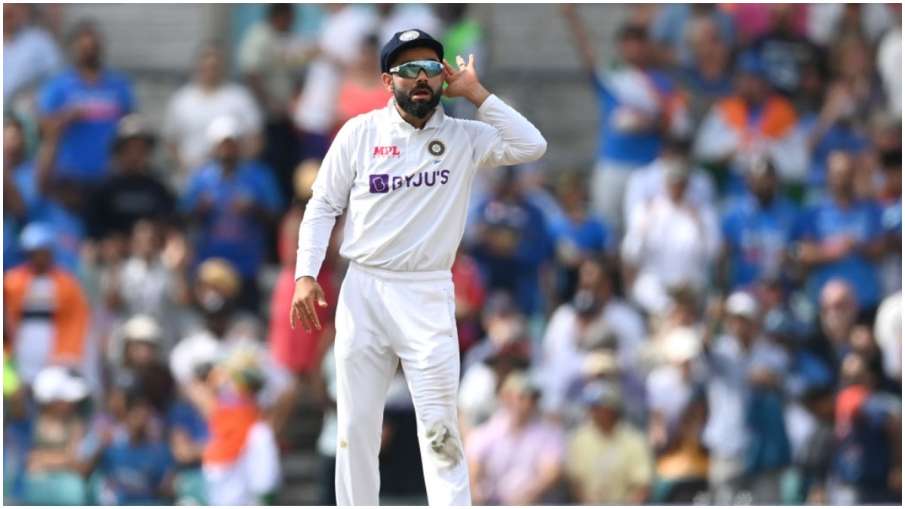 Highlights
Former India captain Virat Kohli out of top 10 after 2016
Rishabh Pant made a tremendous jump, reached the top 5 straight from number 11
Captain Rohit Sharma still in top 10 even after not playing test match
ICC Test Rankings: After the end of the Test match being played between India and England, now the new ranking of players has been released by the ICC. Consistently battling his poor performance and performing flops, the former captain of Team India has dropped out of the top 10 in the new ICC Test rankings. Even in the Test match played against England, Virat Kohli could not play any big innings. However, in the meantime, Team India's wicket-keeper batsman Rishabh Pant has made a tremendous advantage in the rankings. Rishabh Pant has ensured his place in the top 5 with a superb jump. Team India captain Rohit Sharma could not play in this test match due to being Kovid positive, but he still remains in the top 10.
Joe Root No 1 in ICC Test Rankings
Former England captain Joe Root has topped the new Test rankings released by the ICC. Joe Root has 923 rating points. He was number one before and still occupies the number one chair. After this, Australia's Marnus Labuschagne is at number two. Who has 879 rating points. Steve Smith is at number three and Babar Azam is the Pakistan captain at number four. Meanwhile, Team India's wicket-keeper batsman Rishabh Pant has jumped five points and has come to number five. Talking about Team India's captain Rohit Sharma, he has suffered a loss of number one. Earlier they were at number eight, but now they have reached number nine. Former captain Virat Kohli was at number ten in the previous rankings, but now he has gone straight to number 13, losing four places. In this way, Team India has two players in the top ten. Rishabh Pant at number five and Rohit Sharma at number nine.
Ravindra Jadeja becomes top all-rounder in ICC rankings
Talking about the bowlers' ranking, Australia captain Pat Cummins is at number one, while Team India's spinner Ravichandran Ashwin is still at number two. Fast bowler Jasprit Bumrah's place at number three is also confirmed. Apart from this, there is no Indian bowler in the top 10. Meanwhile, the big thing is that Ravindra Jadeja of Team India has again reached the top in the ranking of all-rounders. At the same time, Ravichandran Ashwin is still occupied at number two in the list of all-rounders. Team India's performance in the list of all-rounders is still to be seen.