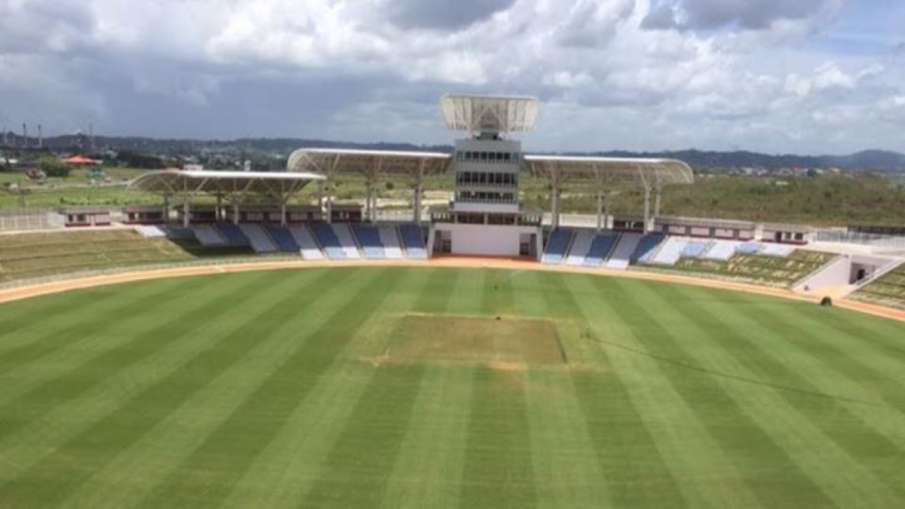 First T20 match of the series between India and West Indies
The first T20 match will be played in Turuba, Trinidad.
The first T20 match will be played on Friday 29 July
IND vs WI 1st T20I Weather: India eliminated West Indies in the ODI series and now it is the turn of the T20 series. The five-match T20I series between India and Windies will begin at the Brian Lara Stadium in Turuba, Trinidad. So far only T20 International matches have been played in this stadium. India had a clean sweep of the Caribbean team in the ODI series. All three matches of this series were played in Port of Spain. Barring the last match, the first two ODIs were played in full while in the third match overs had to be reduced due to rain interruption, which India won by the Duckworth-Lewis method and cleaned up the Windies 3-0. Team India will need similar kind of weather in the T20 series as well. The first match between the two teams will be played on Friday, July 29, starting at 8.00 PM IST. Will both the teams get the same kind of weather favors in this match as well? Let us know how the weather at Brian Lara Stadium in Turuba, Trinidad will be during the first T20.
How will the weather in Turuba, Trinidad be during the third match?
During the first T20 match, there is a high chance of rain in Turuba on Friday. According to the weather forecast, it may rain in the morning and afternoon on Friday. This rain can last for two hours. There is an 80 percent chance of rain on match day. There is a 48 percent chance of rain with thunder and lightning. There is a 69 percent chance of rain in the morning, while it drops to 55 percent in the afternoon. The temperature here on the day of the match will be around 37 degrees. This situation is very similar to the third ODI match in Port of Spain. That is, the first match of the T20 series can be interrupted due to rain.
Toss will be important due to rain
Going into the rain forecast, it might be a bit difficult to bat later in this match. Heavy wind and weather can benefit the fast bowlers. In such a situation, like in the third ODI, in this match also the team winning the toss can decide to bat first.