Indian captain Sunil Chhetri became the best footballer of the year, won this award for the 7th time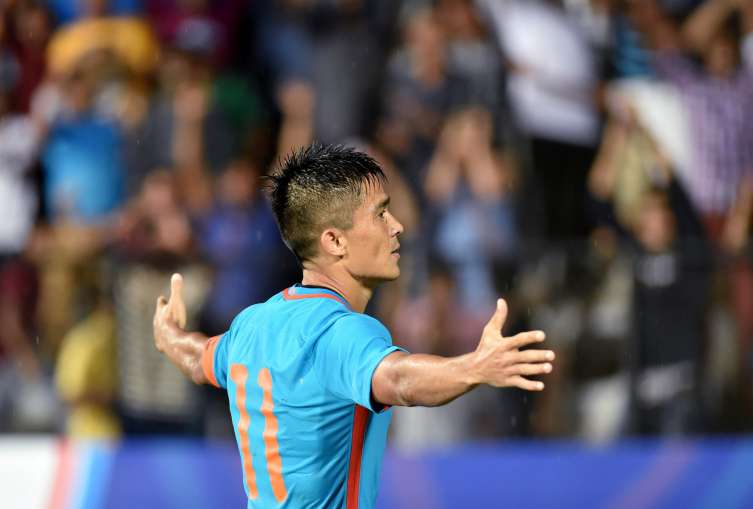 Highlights
Sunil Chhetri selected for the 7th time Footballer of the Year
Manisha Kalyan became the best female footballer
Vikram Pratap Singh became the emerging best footballer
Sunil Chetri: India's national football team captain Sunil Chhetri has been voted the All India Football Federation's (AIFF) Men's Footballer of the Year for the 2021-22 season. Whereas Manisha Kalyan got this honor in the women's category. Chhetri has received this award for the seventh time while Manisha was selected for this award for the first time. Chhetri and Manisha were named winners by their national team coaches Igor Stimac and Thomas Dennerby respectively.
Chhetri, the third highest goalscorer among active international players, was selected for the award for the first time in 2007. He subsequently won this award in the 2011, 2013, 2014, 2017 and 2018-19 seasons as well. Stimac said, "Sunil was our top goalscorer with five goals and was also named player of the tournament in the SAIF Cup."
"Also he scored four goals in three matches in the third round of the AFC Asian Cup Qualifiers in Kolkata. Her commitment, leadership, discipline and hard work was impressive in bad and good times." Manisha was voted the best female footballer of the year for the first time. She had won the Emerging Women's Footballer of the Year award in the 2020-21 season. Dennerby said, "Manisha has made some outstanding performances for the national team and her club. He has scored goals and regularly assists in scoring.
Who got which award?
Women's Footballer of the Year: Manisha Kalyan
Men's Footballer of the Year: Sunil Chhetri
Emerging Female Player of the Year: Martina Thokchom
Emerging Men's Player of the Year: Vikram Pratap Singh
Referee of the Year: Crystal John
Assistant Referee of the Year: Ujjwal Halder
Serene Williams Retirement: Serena Williams hints at retirement, has won the Grand Slam title 23 times
Manisha recently signed a multi-year contract with Cyprus' top division champion Apollon Ladies. The team has made it to the qualifying round of the 2022–23 UEFA Women's Champions League. Among other awards, Martina Thokchom was adjudged the Best Emerging Women's Footballer for 2021-22 while Vikram Pratap Singh bagged the award in the men's category.