Indian men's hockey team had to be satisfied with silver, third medal in commonwealth games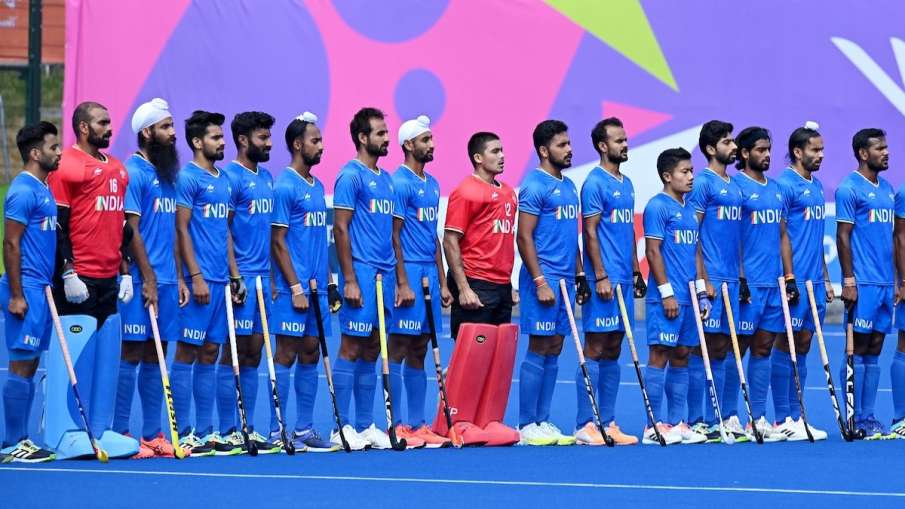 Highlights
Indian men's hockey team was defeated by Australia 7-0 in the final
India got silver medal in Birmingham Commonwealth Games 2022
India also won silver in 2010 and 2014 Commonwealth Games
CWG 2022: The Indian men's hockey team's dream of breaking Australia's dominance in the Commonwealth Games remained unfulfilled. In the gold medal match of the Birmingham Commonwealth Games, India got a one-sided defeat at the hands of the world champion team. Australia badly defeated the Men in Blue 7-0 in this match. This was the reason that India had to be content with the silver medal. The bitter memories of the 2010 Delhi Commonwealth Games were revived in the minds of hockey lovers when Australia defeated India 8-0 in the final.
If we talk about these games, then the Indian team, unbeaten in the league stage and top of the pool, did not look in form in the final match. There was no coordination in the forward line and the defense was completely destroyed by Australia. Captain Manpreet Singh suffered a shoulder injury on that badly affected India's performance. Black Gowers, Nathan Ephraims, Jacob Anderson, Tom Wickham and Finn Ozilvi scored for Australia. Australia has won all seven gold medals since the inclusion of hockey in the Commonwealth Games in 1998.
India got third medal
Indian Hockey team has got the third medal in the history of Commonwealth Games. The special thing is that all these three medals have been silver and Australia has defeated India in the final all three times. It is worth noting that for the first time in 1998, hockey got a place in the Commonwealth Games. Australia has won the gold medal for the 7th time in a row since then. India won silver in 2010 in Delhi and 2014 in Glasgow. Apart from this, India finished fourth in the 2018 Gold Coast Commonwealth Games.
CWG 2022 Day 11 LIVE UPDATES: Indian hockey team got silver after defeat, India ended with a total of 61 medals
If we talk about the Indian hockey teams (men and women), then the women's team also won the bronze medal. Earlier in the Tokyo Olympics, the men's hockey team brought a bronze medal for India. At the same time, the women's hockey team made a historic performance and made it to the fourth place in the Tokyo Olympics. India's journey came to an end after the defeat of the Indian men's hockey team at the Birmingham Commonwealth Games. India occupied the fourth position in the medal tally with a total of 61 medals. India got 22 gold, 16 silver and 23 bronze medals.