IPL 2023 Playoffs: RCB's victory increases tension, MI out of top-4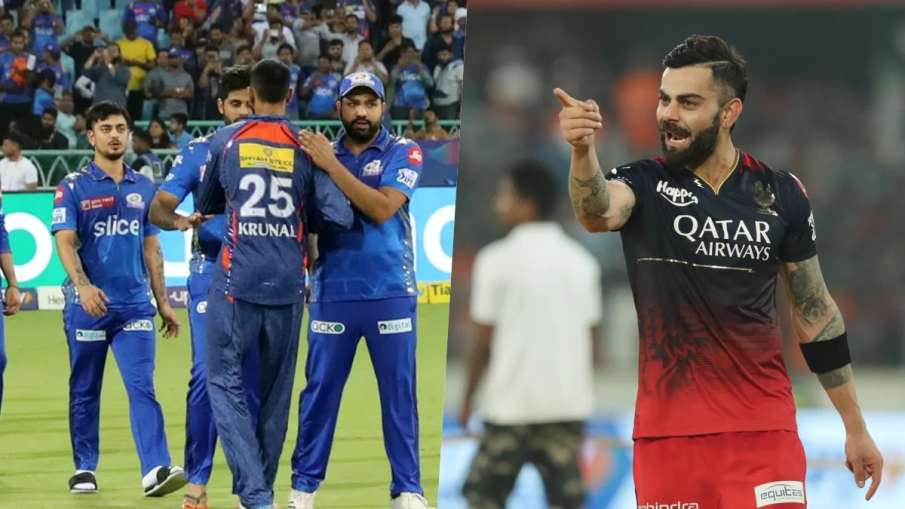 The playoff race in IPL 2023 has become more interesting after RCB's win over Sunrisers Hyderabad. Royal Challengers Bangalore have captured the fourth position in the points table after registering a stunning 8-wicket win over Hyderabad. This victory of RCB has caused a direct loss to Mumbai Indians and the team has dropped out of the top-4. Not only this, RCB's victory has also worried Chennai Super Kings and Lucknow Super Giants. In such a situation, now it will be mandatory for all these teams to win their last match.
If we talk about the points table, then after this victory, RCB has 14 points equal to Mumbai Indians. But Bangalore's team has come in fourth place due to good net runrate. On Sunday, Mumbai will face Sunrisers and RCB will face Gujarat Titans. After that match, we can know the fourth team of IPL playoffs. Before that, Lucknow and Chennai will also have their last matches. If both these teams lose there, then danger bells will ring for one of them. CSK will face Delhi Capitals on May 20, while the Lucknow team will face KKR.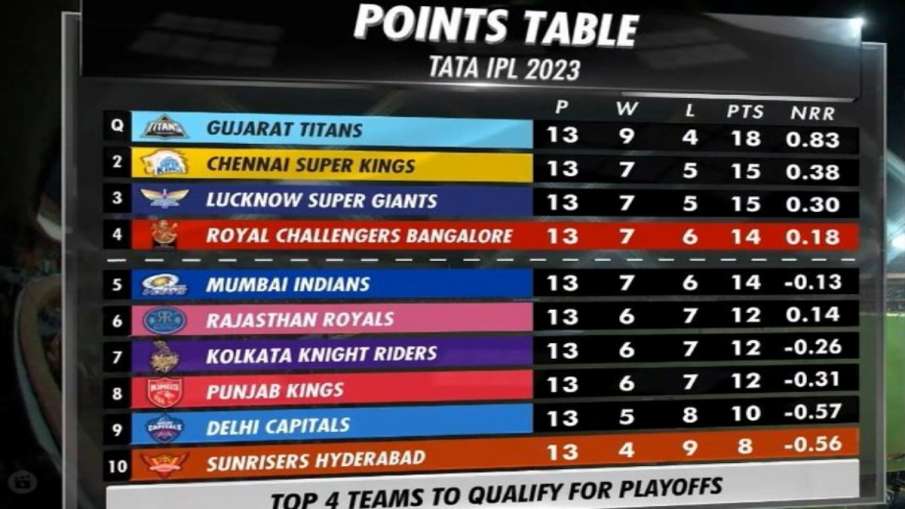 Points table after 65 matches of IPL 2023
What are the latest playoff equations?
If seen from the second position of the points table, then CSK has to play its last league match against Delhi. If the team wins here, it will definitely reach the playoffs. If CSK is also surprised by Delhi like Punjab, then it will have to wait till the last picture. The scene of Lucknow Super Giants is also similar. He has to play the last match against KKR. If he wins then the playoffs or else he will also have to wait. Chennai and Lucknow both have 15-15 points. Mumbai Indians will play their last match against Sunrisers on Sunday. A win there can get the team a playoff ticket. If CSK and Lucknow both win the match. And RCB win both their remaining matches. So Mumbai and RCB can come on 16-16 points. In this situation, the game of net runrate can also be seen.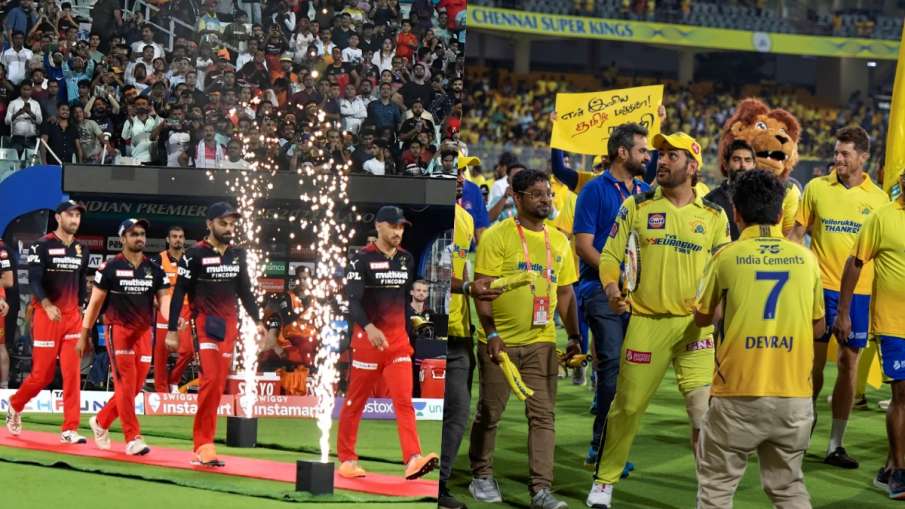 RCB, CSK
Screw may get stuck for Chennai and Lucknow
The rest of the Rajasthan, KKR and Punjab games look to be over after an RCB win here. If RCB lose the last match and Mumbai also lose the last match. On the other hand, Rajasthan, Punjab and KKR win their last match. Then coming to 14 points in the last, the screw can get stuck. From there the team whose net runrate will be better will qualify. That is, in that situation, CSK and Lucknow can reach the playoffs even after losing their last match. There is also an equation that, if RCB and Mumbai win their remaining matches then both the teams will have 16-16 points. In this condition, on the other hand, Chennai and Lucknow lose their last matches. In that case only one team from Chennai or Lucknow will be able to go to the playoffs. Only 15-15 marks of both will be left in that situation. That is, the game is still completely open. It may be too early to say that apart from Gujarat, any one team is certain to go.
Read this also:-
Latest Cricket News