Jasprit Bumrah STATS: Another miracle of Bumrah, century of wickets in SENA, included in the list of legends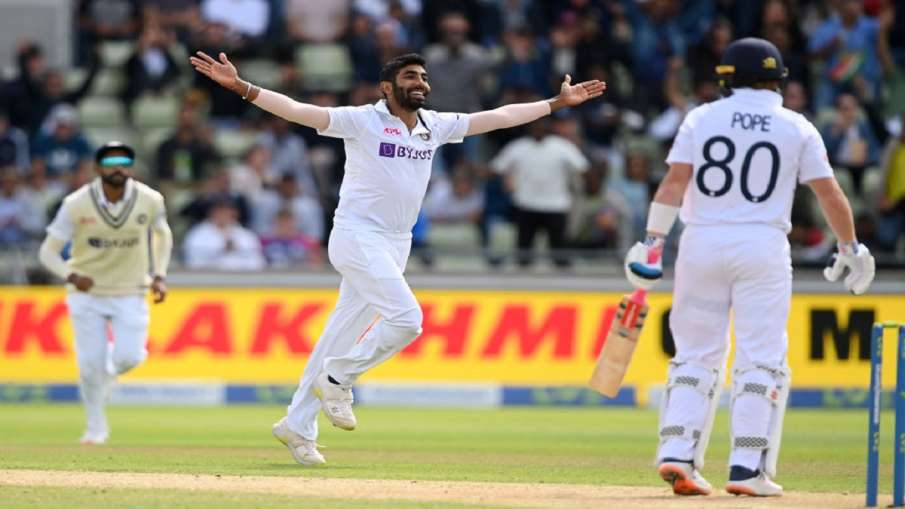 Highlights
Jasprit Bumrah completes 100 Test wickets in SENA countries
6th Indian cricketer to achieve this feat
The fifth and final Test match between India and England at Edgbaston is at an exciting juncture. There is a fierce competition between the two teams to win the match. The match is at the last stop and now the fight is between the Indian bowlers and the English batsmen. But in the meantime, the Indian captain Jasprit Bumrah remains intact.
Bumrah has been making new records and making big achievements in his name ever since he scored the world record (most runs in an over) with the bat on the second day of the Test match. He made another record in bowling on the fourth day of the match. Bumrah completed his 100 Test wickets in SENA (South Africa, England, New Zealand and Australia) as soon as he took the first wicket in England's second innings.
The 28-year-old star fast bowler stopped Jack Crowley for a half-century before the day's T-break and bowled him to give England the first blow. Bumrah then bowled again after the T-break and also walked Ollie Pope on the first ball of the first over. Bumrah did not even allow Pope to open the account and got caught by Rishabh Pant behind the wicket.
Talking about Bumrah's achievement, he became the sixth Indian bowler to take 100 or more Test wickets in SENA countries. The record for taking the most wickets in this case is recorded in the name of veteran spinner Anil Kumble. Kumble took 141 wickets. Kumble is the lone spinner in this list, while the rest are fast bowlers. Kumble is followed by Ishant Sharma (130) while Zaheer Khan (119), Mohammed Shami (119), Kapil Dev (117) is at number three, fourth and fifth respectively. At the same time, Bumrah has also entered this list.
Talking about Bumrah's 100 wickets, he has taken 32 wickets in seven matches in Australia, six in two matches in New Zealand, 26 in six matches in South Africa and 37 wickets in the ninth match in England.