Nepal Airlines: This aircraft has become a neck bone for the Government of Nepal, China had given loan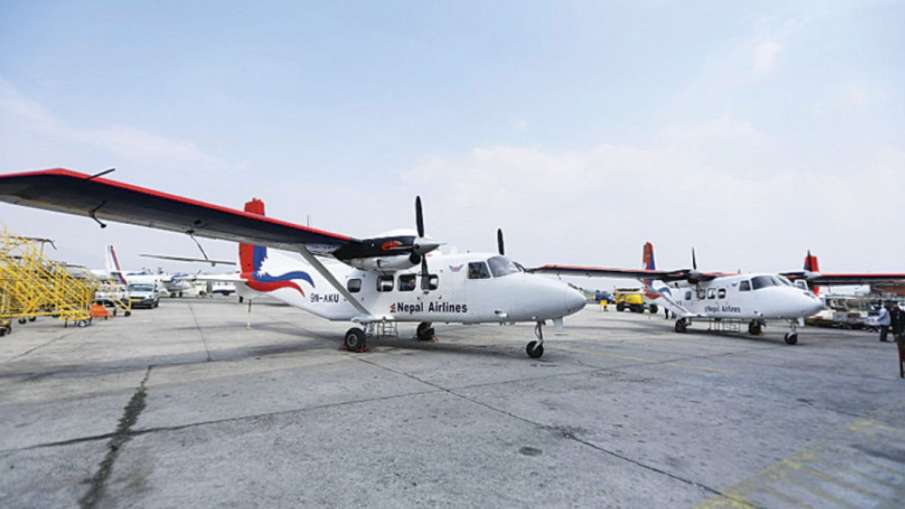 Highlights
The first shipment of Chinese planes arrived in 2014
China gave a loan of about 6.67 billion rupees to Nepal
The rear of the Y12e is covered with moss
Nepal: India's neighboring country Nepal had bought the aircraft from China with great expectations. Nepal had hoped that their operations would generate revenue for the troubled Nepal Airlines Corporation, but more than two years have passed. China's luxury aircraft are standing on the ground instead of Nepal's sky and are fighting. It is a matter of concern that even after having no income, the finance ministry of the country is paying interest on the loans of these aircraft to China. National Airlines is already going through a difficult phase and in such a situation, these Chinese aircraft have become a neck bone for the Nepal government, which are neither swallowing nor swallowing.
moss on planes
According to a report, the first shipment of Chinese planes arrived in 2014 and their operation is more expensive than the cost of the planes. It is causing huge loss to Nepal Airlines. In July 2020, the board of the corporation got fed up and decided to keep these planes in storage. Five inactive aircraft, including three 17-seater Y12e aircraft and two 56-seater MA60 aircraft, have been parked in a parking lot on the eastern side of Tribhuvan International Airport in Kathmandu. Another plane crashed in Nepalgunj and is no longer in flying condition. According to the report, the condition of the aircraft has deteriorated, the rear of the Y12e has been covered with moss and not only this, many parts of the aircraft which are made of metal are now rusting. "These aircraft are very susceptible to corrosion," a senior Nepal Airlines captain said on condition of anonymity. Corrosion weakens aircraft metal and its parts, which can not only pose a safety hazard but are also extremely costly to maintain.
China gave a loan of about 6.67 billion rupees to Nepal
The captain said that no one saw what condition the plane was in. No one knows for how many more years these planes will remain on the ground like this. Officials of some private airlines say that long-term storage procedures have not been followed with parked planes. Ultimately this will result in a drop in the value of the aircraft. Nepal Airlines signed a commercial agreement in November 2012 with the Aviation Industry Corporation of China (AVIC) of the Chinese government for the production of six aircraft. To make the deal easier, China gave a loan of about 6.67 billion rupees to Nepal. Of some amount, Rs 2.94 billion was given for an MA60 and a Y12e aircraft. Other aircraft were bought for Rs 3.72 billion. For this the loan was provided by Exim Bank of China. As per the deal, the Nepal government will have to pay annual interest at the rate of 1.5 per cent of the total loan taken by the finance ministry and 0.4 per cent of service charges and maintenance expenses.
Latest World News