Nepal bans entry of corona infected Indian tourists, 4 tourists sent back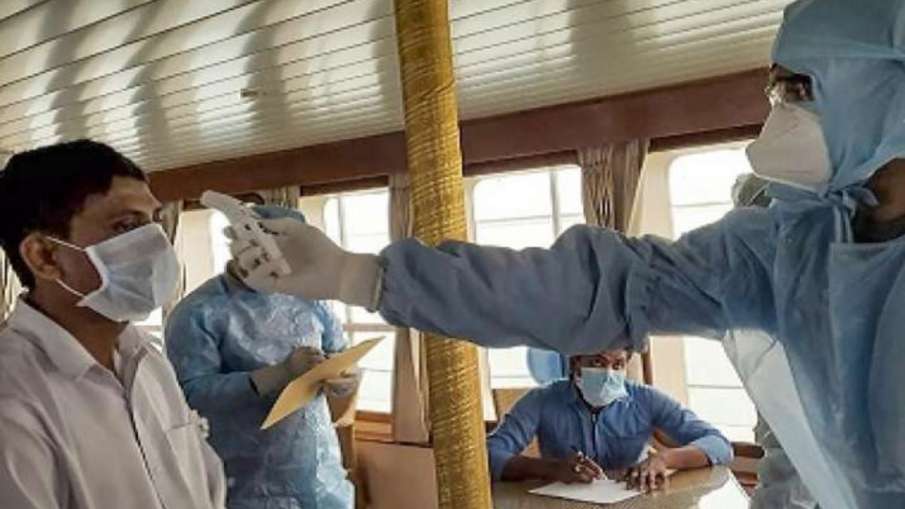 Highlights
Ban on entry of Indian tourists
Four Indian citizens have been found infected
Kovid-19 investigation also intensified
Nepal Corona Cases: Nepal has banned the entry of Indian tourists found infected with Kovid-19 in their country. Four Indian tourists have been deported back to India after they tested positive for the deadly COVID-19 infection. The Himalayan country took this step due to the continuous increase in the number of corona virus infected here.
'Four Indian nationals found infected'
Four tourists from India had entered Nepal through the Jhulaghat border point in Baitadi district of western Nepal. Information officer of the Health Office in Baitadi, Bipin Writer said that four Indian nationals have been found infected, after which they were asked to return home. Bipin said, "We have also intensified the COVID-19 test of Indians."
Number of infected in India 4,41,74,650
He said that many Nepalese citizens who came from India have been found infected with Kovid-19. He said that those Indian tourists who have corona virus infection have been barred from entering the country. The risk of corona virus is very high in Baitadi district, as it shares its borders with India. At present 31 cases are under treatment in the district. According to the Health Ministry data updated on Tuesday, the number of infected in India has increased to 4,41,74,650. The figures said that the death toll has risen to 5,26,772.
Approval for development of hydroelectric projects
According to another news, Nepal on Monday approved the Hydro Electricity Board of India for the study and development of 1,200 MW hydroelectric projects in western Nepal. The projects include the 750 MW Paschim Seti Hydroelectric Project and the 450 MW Seti River (SR-6), a combined storage project.
Nepal Investment Board (NIB), a government body authorized to approve foreign investment, has approved a Memorandum of Understanding (MoU) with National Hydro Electric Power Corporation (NHPC) Private Limited, a Government of India enterprise, to conduct a feasibility study for joint development of hydroelectric power. This includes 750 MW Paschim Seti Hydroelectric Project and 450 MW Seti River-6 Project (combined capacity of 1200 MW). A decision to this effect was taken during the 52nd meeting of Nepal Investment Board held in Kathmandu under the chairmanship of Prime Minister Sher Bahadur Deuba.
Latest World News