Our team did not even reach Super 12, former Caribbean captain's rude attitude on Team India's performance
The Indian cricket team had to be eliminated from the tournament after losing to England in the semi-finals of the T20 World Cup 2022. After losing to England, many flaws were found in the performance of Team India. Different cricket pundits also gave their opinion on this matter. But the biggest issue that came out in the midst of all this was the Indian players not playing in foreign leagues. The team's head coach Rahul Dravid also admitted after the defeat in the semi-finals that the English players got the benefit of playing in the Big Bash. Now once again this issue has arisen. However, this time the player who raised this issue himself was a successful captain but his team has flopped badly at present.
Former captain Darren Sammy, who won the T20 World Cup title twice under his captaincy to the West Indies, made a big claim on Monday. In fact, West Indies players are such that they play in almost all the leagues, but still their team was so disrespectful that they could not even make it to the Super 12. Now the 2012 and 2016 T20 World Cup winning captain, speaking on the performance of Team India, said that Indian cricketers not playing in foreign leagues is also a major reason for their poor performance in the T20 World Cup. No player from India is allowed to play in foreign T20 leagues.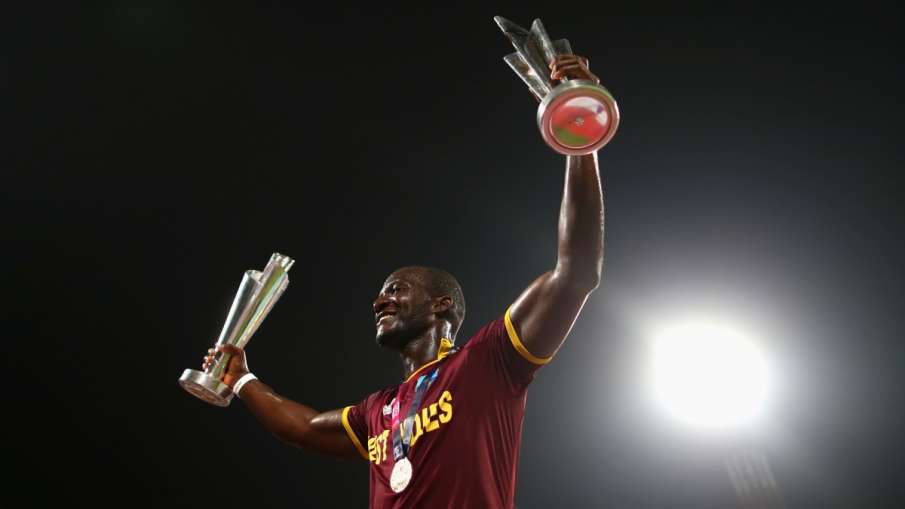 Darren Sammy with both T20 World Cup trophies
Dravid also gave a statement like Sammy
Sammy said that England got the advantage of its players playing in foreign leagues especially Australia's Big Bash. A similar statement was also given by the head coach of Team India, Rahul Dravid. Sammy said in an ICC press release, "The players who have played in T20 leagues around the world have really shined. You look at India which has the biggest T20 league (IPL) but its players don't have the same experience as players who are playing in different leagues across the world."
"You look at players like Alex Hales, Chris Jordan who play in the Big Bash. It's no coincidence that they (England) did well in Australia," Sammy added. Significantly, England won the T20 World Cup title by defeating Pakistan by five wickets at the Melbourne Cricket Ground on Sunday. They are the only team to have both the ODI and T20 World Cup titles at the same time. He is currently a double champion.
Also read:-
Latest Cricket News