Pakistan Political News: Imran's party approaches court against EC's stay in 'funding' case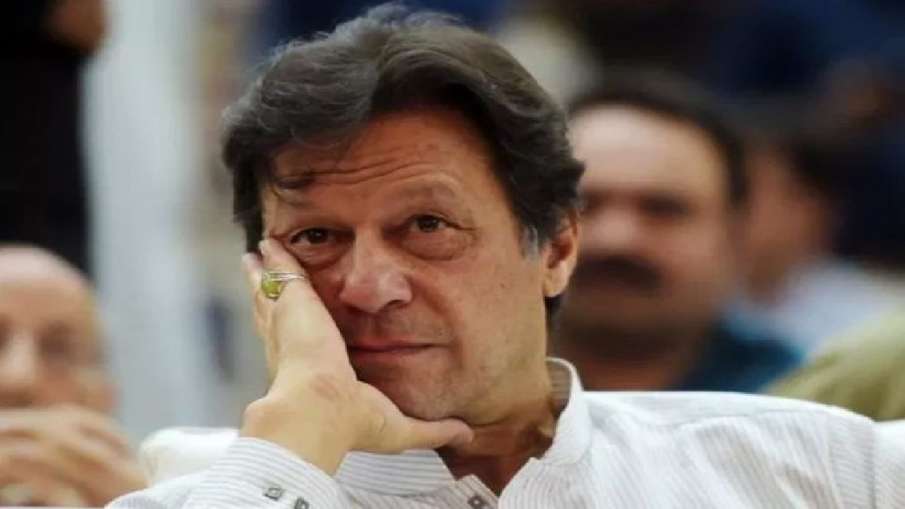 Highlights
Pakistan's Election Commission issues notice to Imran Khan
The decision of the Election Commission has been challenged in the Islamabad High Court
Pakistan Political News: Former Prime Minister Imran Khan-led Pakistan Tehreek-e-Insaf (PTI) challenged the Election Commission's decision in the Islamabad High Court on Wednesday, which said the party was receiving money from restricted sources and hiding its bank accounts. guilty of. The Election Commission of Pakistan (ECP) on Friday issued notice to Imran Khan and ordered him to appear in person on August 23 in the hearing of the banned 'funding' case against the party.
Last week, the commission had said that Khan's party received funds from 34 foreign nationals, including an Indian-origin businessman, against rules and could lead to a ban on the party. PTI has challenged this decision in the Islamabad High Court. In a writ filed by its Additional General Secretary Umar Ayyub, the party has requested the court to declare the Election Commission's decision invalid and quash the 'show cause notice' issued to the party.
A three-member team of lawyers will defend the party in court. The commission, in its much-awaited decision, said that the party received illegal money and has issued a notice to the party asking why the money received should not be confiscated. The case was filed by PTI founder member Akbar S. Babar and was pending since November 14, 2014. PTI chief Imran Khan rejected the verdict, saying it was part of a political vendetta against him. They also demanded the resignation of the Chief Election Commissioner (CEC) and the chairman of the three-member bench that delivered the verdict, Sikandar Sultan Raja.
Latest World News