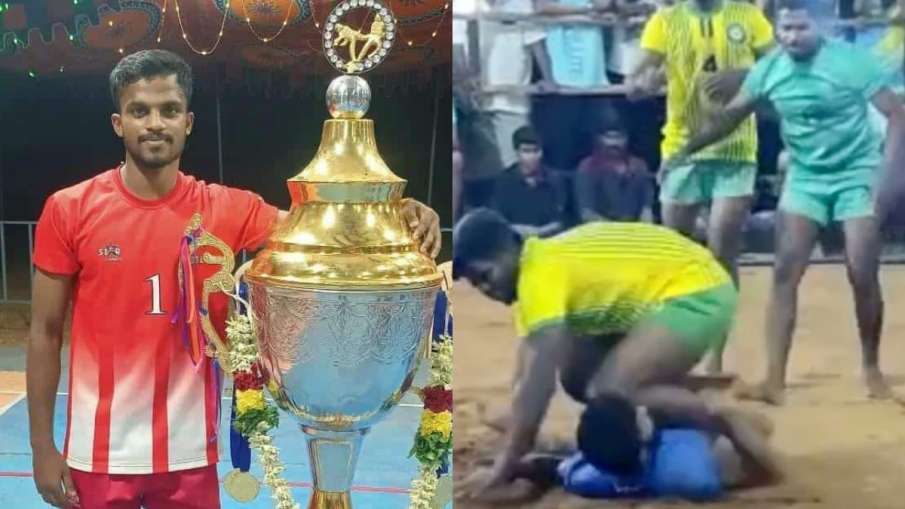 Highlights
A kabaddi player dies in Tamil Nadu
Death occurred during district level kabaddi tournament
Kabaddi player Vimalraj died in live match
Vimalraj, a 22-year-old promising kabaddi player from Tamil Nadu, died on the playground. The incident happened during a match in the district level Kabaddi tournament at Manadikuppam village near Panruti, Tamil Nadu. This player of Murattu Kalai was counted among the best players of the team, but this time his bet proved to be the last bet of his life to get his team out of trouble.
Vimalraj, who was studying in a private college in Salem district, had a fatal accident on the ground on Sunday, July 24, but the information about this incident which happened in a far-flung area was received on Tuesday.
This incident happened during the raid on the opposing team of Vimalraj in the match. With full agility, he went into the court of the front team with the intention of scoring points. Opponents tried to surround him with full force, during which a player's leg went on his chest to control Vimal. According to the information, this young player managed to get two points despite this, but this player who cherished the dream of making his career in Kabaddi never got up. Seeing Vimal lying calm, all the players present there rushed him to the hospital, where the doctor immediately after the initial examination declared him dead.
After this, the body of Vimal, a resident of Cuddalore district of Tamil Nadu, was sent by the local police to the hospital for postmortem. In the information received so far, it has been told that during the accident this player had suffered a heart attack which became the cause of death. The police have registered a case in this matter and the whole incident is being investigated.
The video of the accident on the field with Vimal and his death has gone viral on social media. All the players present there and their families are inconsolable due to this accident. According to the pictures appearing on social media, Vimalraj's body has been buried with the trophy.