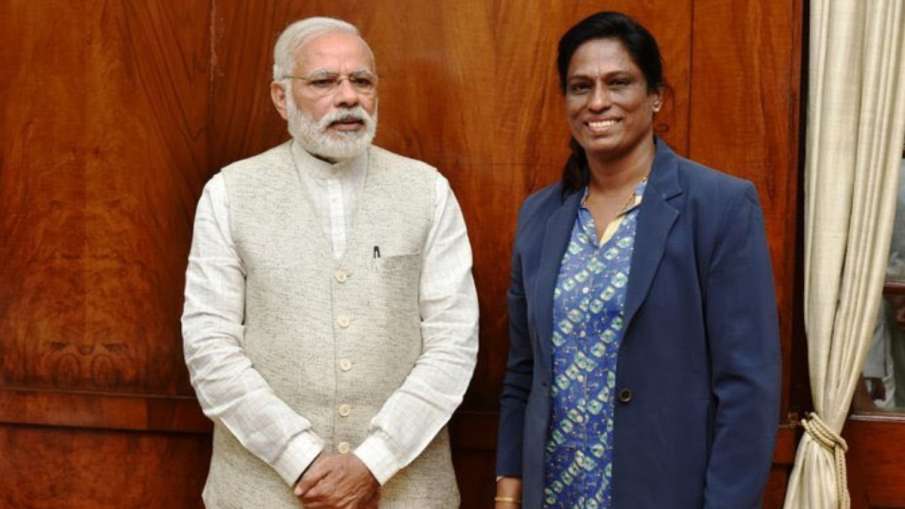 Highlights
PT Usha nominated to Rajya Sabha
PT Usha has also been honored with the Arjuna Award and Padma Shri by the Government of India
Also known as India's Udanpari and The Payyoli Express
PT Usha Rajya Sabha Nomination: India's great athlete and star of her time sprinter PT Usha has been nominated to the Rajya Sabha. After his nomination, the Prime Minister of the country, Narendra Modi himself congratulated him through a Twitter post. PT Usha, popularly known as India ki Udanpari, was also called the queen of Indian track and field events. He still holds the national record of 55.42 seconds in 400 meters hurdles.
PM Modi wrote for PT Usha, called 'The Payyoli Express', that, 'PT Usha ji is an inspiration for every Indian. His achievements in the world of sports are well known. His contribution as a mentor to a budding athlete over the years has also been phenomenal. Congratulations to him on being nominated to the Rajya Sabha. Along with PT Usha, film composers and music composers Ilaiyaraaja, Virendra Hegde and V. Vijayendra Prasad are also being sent to the Rajya Sabha.
A look at the life of PT Usha
The full name of PT Usha is Pilaullakandi Thekkeparambil Usha. She dominated Asian track-and-field events for most of the 1980s. He won a total of 23 medals, of which 14 were gold medals. Born in the village of Kuttali, Kerala, PT Usha studied at Payyoli, near her village. That is why he is also known as 'The Payyoli Express'. She first appeared as a runner when she was just 9 years old and in the fourth grade when she defeated an opponent three years her senior. Since then, he has illuminated the name of the tricolor on the world stage.
Achievements of PT Usha
PT Usha first participated in the 1980 Moscow Olympic Games. After this, he won a total of three silvers and one gold medal at the 1982 Asian Games and 1983 Asian Championships. He did not get a medal in the 1984 Los Angeles Olympics but he made India proud everywhere. He also made an Asian record in the 400m hurdles event of this Olympics. After this, he won five gold medals in the 1985 Asian Championships.
Then he won 4 gold medals in 1986 Asian Games and three gold medals in 1987 Asian Championships. He also got 4 gold medals in the 1989 Asian Championships. He won the last gold medal in the Asian Championship in 1998. He was also awarded the Arjuna Award for Athletics in 1983 by the Government of India and the Padma Shri, India's highest award in 1985.