Putin offered Russian citizenship to the people of Ukraine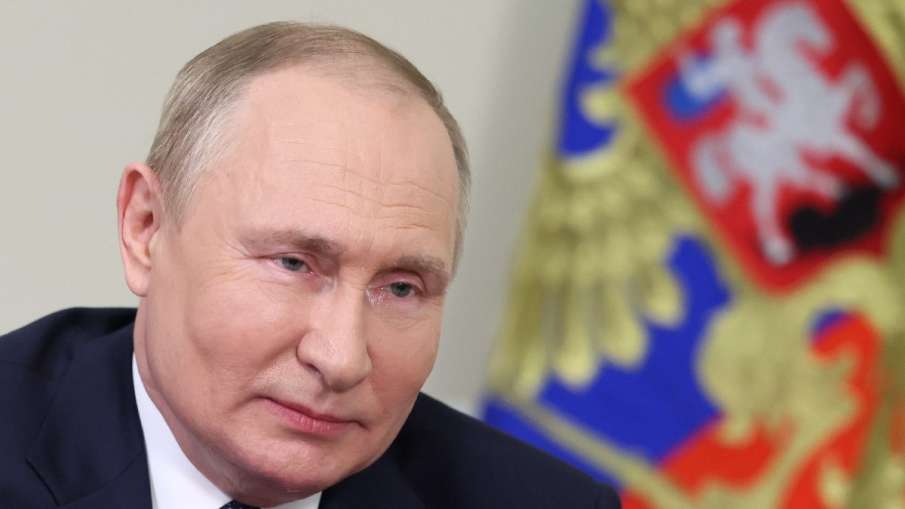 Highlights
Citizenship given to 18% of the population in Donetsk and Luhansk
Russian troops fired 3 missiles in Kharkiv
Ukrainian officials told terrorist attack
Russia Ukraine: Putin offered Russian citizenship to the people of Ukraine, signed the Citizenship Order to try to increase influence in Ukraine, Russian President Vladimir Putin on Monday asked all the people of Ukraine to be Russian. An order has been signed to give citizenship (Russian citizenship). Putin has signed an order detailing the expedited process. Until now, the process of citizenship was simple only for people from Ukraine's Donetsk, Luhansk city as well as Southern Zaporizhia and Kherson. Let us tell you that Russia has control over a large part of these areas. Ukrainian officials have yet to comment on Putin's announcement.
Russian passports given to more than 720,000 people
In 2019, the process of granting citizenship was first started for the people of Donetsk and Luhansk and this year Russian passports were given to about 18% of the population of the two rebel-held regions, or more than 720,000 people. In May, three months after the attack on Ukraine, a quick process was started for the people of Zaporizhia and Kherson. Russian passports were given to people in these areas about a month ago.
Kharkiv bombing
Meanwhile, Russian bombardments continued in Ukraine's second-largest city Kharkiv, where three people were killed and 31 others were injured on Monday. Earlier, Russian troops targeted several important centers in Kharkiv with 3 missiles, which Ukrainian officials have described as a terrorist attack.
Kharkiv region governor Ole Sinyubov said on Telegram that the Russian military fired three missiles at the northeastern city, targeting only civilian targets. "All three missiles were fired exclusively at civilian-dominated areas. This is total terrorism," Sinehubov said. He said that one missile destroyed a school, another destroyed a house, while the third missile landed near a warehouse.
He further said that the latest information is that 3 people were killed and 31 injured in the attacks. Emergency officials said the attack came two days after a Russian rocket struck a building in eastern Ukraine, killing at least 19 people. He said that a total of 8 people were rescued. In the late Saturday night attack, three buildings were destroyed in a residential area of ​​Chasiv Yar Nagar. Most of the people living in them work in nearby factories. Russian attacks continued in the eastern area as well. Luhansk Governor Serhi Haidai said on Monday that the shelling targeted settlements along the administrative border with the Donetsk region. Serhi Haidai said Russian forces carried out five missile strikes and opened fire.