Raksha Bandhan: Indian cricketers celebrated the festival of Rakhi, these players including Deepak Chahar were seen with sisters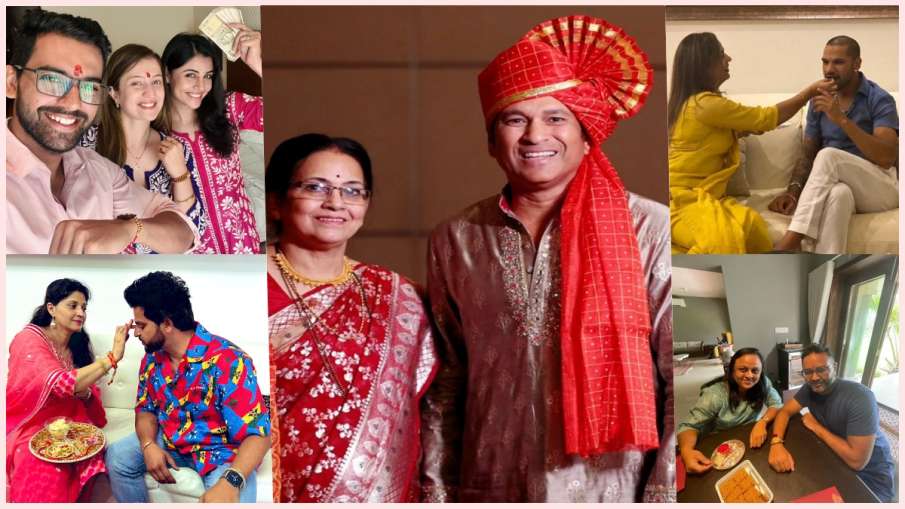 Raksha Bandhan: The festival of Rakshabandhan is being celebrated in different parts of the country today. There is an atmosphere of happiness everywhere on the occasion of this festival dedicated to the sacred relationship of brother and sister. Sisters are praying for long life by tying a thread of protection (Rakhi) on the wrists of their brothers, while brothers are also promising their protection. Meanwhile, Indian cricketers have also celebrated the festival of Rakhi.
On the occasion of Rakshabandhan, many players including fast bowler Deepak Chahar, Shikhar Dhawan, former cricketer Sachin Tendulkar, Parthiv Patel, Suresh Raina have shared pictures with their sisters. While Sachin described his elder sister as the biggest gift, Shikhar Dhawan called his sister a friend.
Deepak Chahar shared a picture with his sister Malti Chahar and wife Jaya Bhardaj. Everyone is seen smiling in it. On the other hand, Suresh Raina has described his Renu didi as his well-wisher. Deepak Chahar jokingly wrote that we can all see who is happier. In his picture, several 500 rupee notes are seen in the hands of his sister Malti Chahar.
Raina tweeted the photo and wrote, "Wishing all brothers and sisters a very Happy #Rakshabandhan. And many thanks to Renu didi for being my best friend and my well wisher. It is my pleasure to have you as my sister. Good luck. Wishing you good health and happiness always."
Shikhar Dhawan shared pictures with his sisters and wrote, "A sister is a gift to the heart, a friend to the soul, a golden thread to the meaning of life. Here's wishing my two lovely sisters a very "
Former wicket-keeper batsmen Parthiv Patel and Sachin Tendulkar have also congratulated and thanked their sisters by sharing a lovely picture with them.
Latest Cricket News