Russia Ukraine War: Ukrainian soldiers retreated from the city of Lisichansk.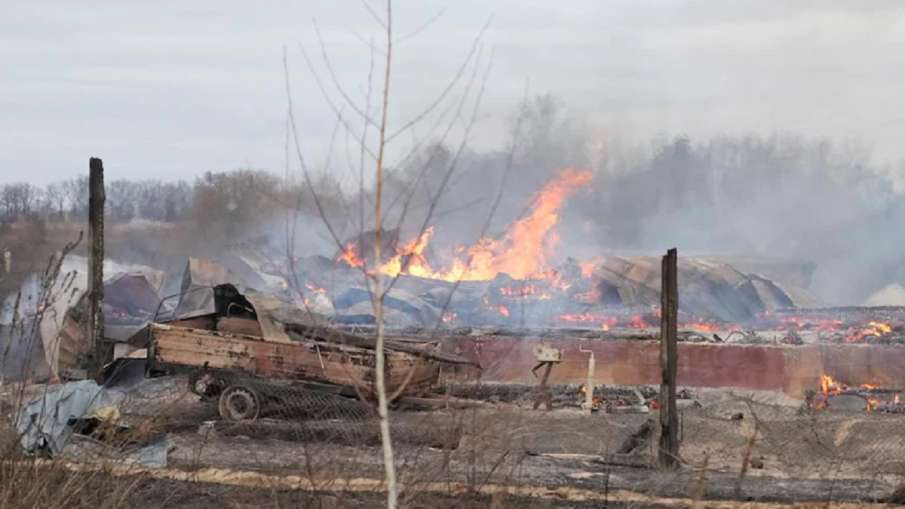 Highlights
Russia occupied the entire Luhansk region
Ukrainian soldiers withdrew from the city of Lisichansk
After Luhansk region, now Russia's eyes are on the city of Sloviansk
Russia Ukraine War: Ukraine has also confirmed it after the Russian Defense Minister's claim of occupation of the city of Lisichansk. Ukrainian troops have said that Ukrainian troops have withdrawn from the eastern city of Lisichansk after weeks of heavy fighting with Russian troops. This decision has been taken to save the lives of soldiers. Lisichansk was the only city in the Luhansk region that was under Ukrainian control. Now after the withdrawal of the Ukrainian army from here, Russia has captured the entire Luhansk.
Now Russia's eyes are on the city of Sloviansk
On Sunday, 16 people were killed and 15 were wounded by Russian troops shelling the eastern Ukrainian city of Sloviansk. After the Luhansk region, now Russia's eyes are on Sloviansk. It is the largest city in the Donetsk region.
Australia to give 34 more armored vehicles to Ukraine
Russia has been continuously attacking Ukraine for the last four months. Ukraine is also engaged in war. Ukraine also has the support of many countries to face Russia. Meanwhile, Australia has asked Ukraine to deliver 34 more armored vehicles. Along with this, Australia has also banned the import of gold from Russia. Australian Prime Minister Anthony Albanese, who is visiting Ukraine, said during a press conference in Kyiv, "Australia will impose sanctions and travel bans on 16 more Russian ministers and industrialists." So far, Australia has imposed sanctions on a total of 843 Russian nationals. Russia has accused Western countries of prolonging the war and stalling peace talks with Ukraine over the four-month-long war between the two countries.