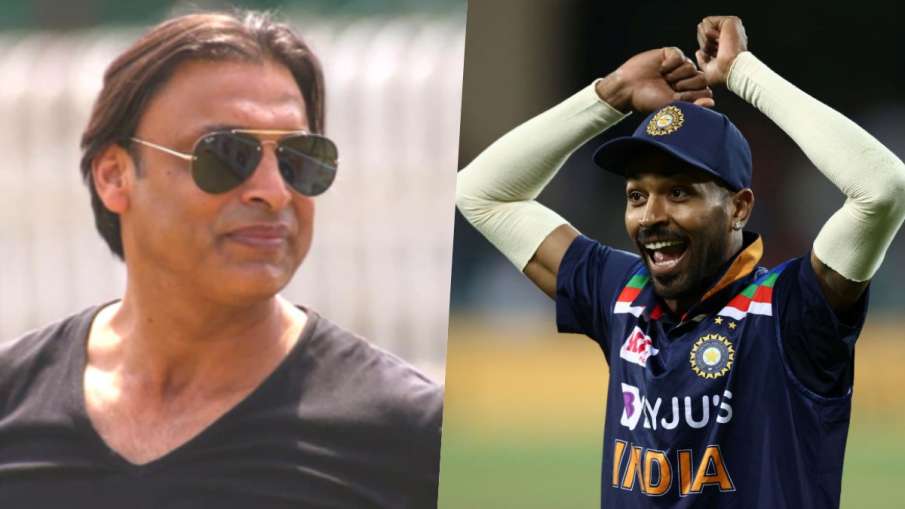 Highlights
Shoaib Akhtar expresses happiness over Hardik Pandya's all-round performance
Shoaib confident of making Pandya a great all-rounder
Shoaib warns Hardik Pandya
India's bowling attack against England played a big role in the success of Team India in limited overs cricket on the tour of England. Jasprit Bumrah, Bhuvneshwar Kumar, Mohammed Shami and Yuzvendra Chahal, all these bowlers performed brilliantly and the player who increased the strength of these players manifold was by all-rounder Hardik Pandya. Apart from the bat, Pandya made the British stand on their knees with the help of his fast bowling. In the last two years, Pandya's bowling ability was badly affected due to injuries, which ended his place in Team India.
Nonetheless, Pandya proved his fitness in the 2022 IPL. He made his captaincy debut for Gujarat Titans playing the first season and won the trophy. He was used as the third fast bowler of Team India in the ODI and T20 series on England tour.
The former Pakistani fast bowler said on his YouTube channel that he is extremely happy with the return of Pandya as an all-rounder. "They complete the balance of the team. He was shocked to be out of the team for almost two years due to fitness. Earlier his attitude towards life was smooth but now he has recovered. He is now more focused and enjoying his life on the field. He shouldn't have too much fun off the field because he has a rare talent."
Shoaib Akhtar said on the improvement in Pandya's bowling, "He is a brilliant fielder and a great fast bowler, who gives a lot of edge to the pace attack of the team. In the later overs, when the rest of the bowlers struggle, they put the rest of the bowlers behind by performing well.
Pandya has been in the news for his off-the-field activities in the last few years. He also had to suffer because of this. On this situation, the former Pakistani fast bowler said, "India is huge and it is a big responsibility to be a star of such a big country. He will get full popularity, money, respect but he has to maintain the focus for this."
Hardik Pandya is giving his best as an all-rounder at the moment. He was the second highest wicket-taker and second-highest run-scorer in the recently concluded ODI series against England. He also became the first Indian to take four wickets along with a fifty in a T20 match. If he maintains the focus and continues to perform like this, he can become one of the best all-rounders in the world.