Sri Lanka: Eight more Sri Lankan citizens reached India, 105 people came on Monday, a country facing huge economic crisis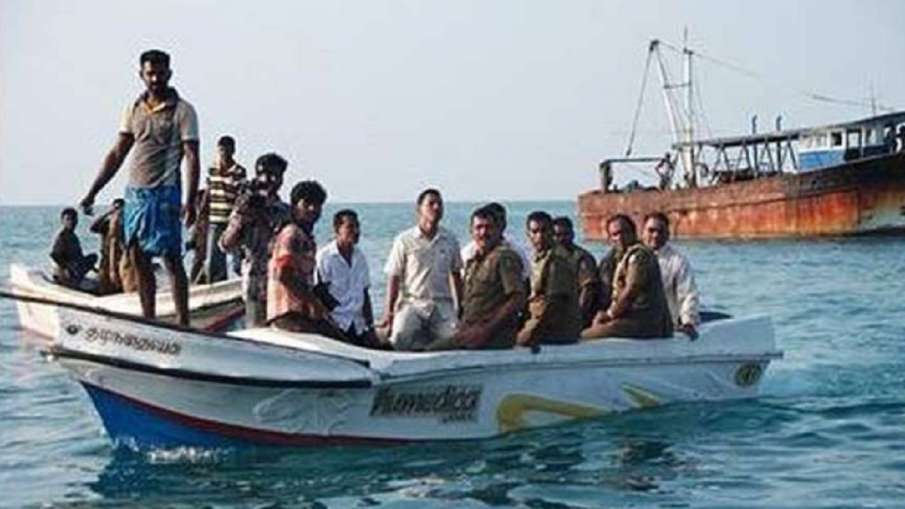 Highlights
Eight more Sri Lankan nationals arrive in India
105 people came on Monday
Sri Lanka is facing huge economic crisis
The process of coming to India of troubled citizens from Sri Lanka, which is facing a huge economic crisis, continued on Tuesday as well. Unable to deal with the increasingly difficult situation at home, eight members of two Sri Lankan families, including children, reached Rameswaram on Tuesday. Earlier, 105 Sri Lankan nationals had come to India by sea on Monday. According to officials, on Tuesday, local fishermen spotted eight people who had come by boat from Sri Lanka stranded in Arichalmunai, after which they informed the Marine Police. The Marine Police rescued the eight Sri Lankan nationals and brought them to Dhanushkhodi for further investigation, after which they would be shifted to the Mandapam refugee camp, officials said.
Eight people are residents of Jaffna province of Sri Lanka.
These eight people are residents of Jaffna province of Sri Lanka. Lavendran, a Sri Lankan national who reached Rameswaram on Tuesday, said that his country is going through an unbearable phase due to many issues including unemployment and skyrocketing prices of essential commodities, due to which it is becoming increasingly difficult to survive there. Lavendran said that both the families spent a lot of money to travel from Jaffna to Rameswaram by boat.
51 people leaving the country and going to Australia were arrested
The Sri Lankan Navy on Sunday arrested 51 people illegally leaving the country and going to Australia by sea. Due to the current economic crisis in Sri Lanka, a large number of people are trying to leave the country. Significantly, after getting independence from British rule in 1948, Sri Lanka is currently facing a tremendous economic crisis. These days inflation is at its peak in Sri Lanka. People are on the streets due to the cost of petrol-diesel and other food items. The Sri Lankan government has failed to control inflation. Due to which there is resentment among the people there. However, India, being a neighboring country, has given assistance of $ 3.5 billion to Sri Lanka in the year 2022 itself to deal with the current crisis.