Taiwan begins military exercises, accuses China of preparing for attack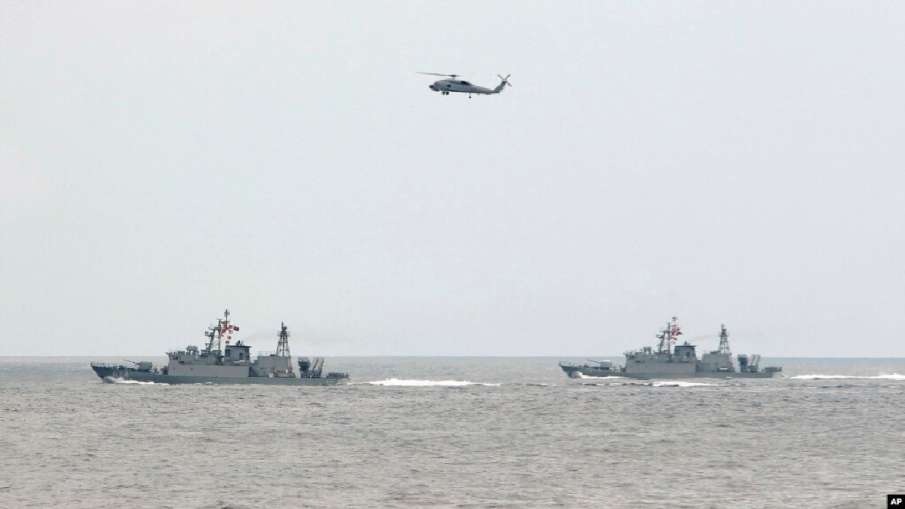 Highlights
Taiwan's army said that the exercise will be held again on Thursday
Taiwan's army fired its 'firing target flares' and shells for several hours
China Taiwan News: Faced with a difficult situation, Taiwan turned aggressive on Tuesday and began its military exercises to counter China's military drills around the island country. China's military exercise has entered its fifth day. Taiwan has started its military drills accusing Beijing of using US House of Representatives Speaker Nancy Pelosi's visit to Taipei last week to prepare for an invasion of the self-governing island. China claims Taiwan as part of its one-China policy.
Taiwan will conduct military exercises again on this day
Taiwanese Army Eighth Corps spokesman Lu Woi-jae told Taipei media that Taiwan's military spent several hours with its "firing target flares" and artillery shells. Taiwan's military said the exercise would take place again on Thursday with the deployment of hundreds of soldiers and 40 howitzers. The Eastern Theater Command of the Chinese People's Liberation Army (PLA) announced that it is continuing to conduct joint military exercises and training in the waters and airspace surrounding the island of Taiwan on 9 August, with an emphasis on joint blockade and joint support operations. given.
DPP officials colluding with foreign powers
Chinese Foreign Ministry spokesman Wang Wenbin reacted to Taiwan's military exercises on Tuesday. He said that the root cause of the current tension in the Taiwan Straits is that the officials of the DPP (ruling Democratic Progressive Party) are colluding with foreign forces to seek and incite independence. "We would like to make it clear to the Taiwanese authorities that any attempt to go against the trend of history or oppose reunification with military force will be rejected by all Chinese people," he said. Such efforts are bound to fail.
A large majority of people consider themselves Taiwanese
China's official media reports said continuing drills around Taiwan would be the new normal. According to the BBC report, recent polls show that a majority of Taiwanese people oppose any kind of integration with China and that a large majority of people consider themselves to be "Taiwanese", not "Chinese". In Taipei, Taiwan's Foreign Minister Joseph Wu, in his address to international media on Tuesday, alleged that "China has used its military exercises to prepare for an invasion of Taiwan". He (China) excused Pelosi's visit. used as.
Latest World News