The Pakistani flag was being sold, the separatists threw a bomb in the shop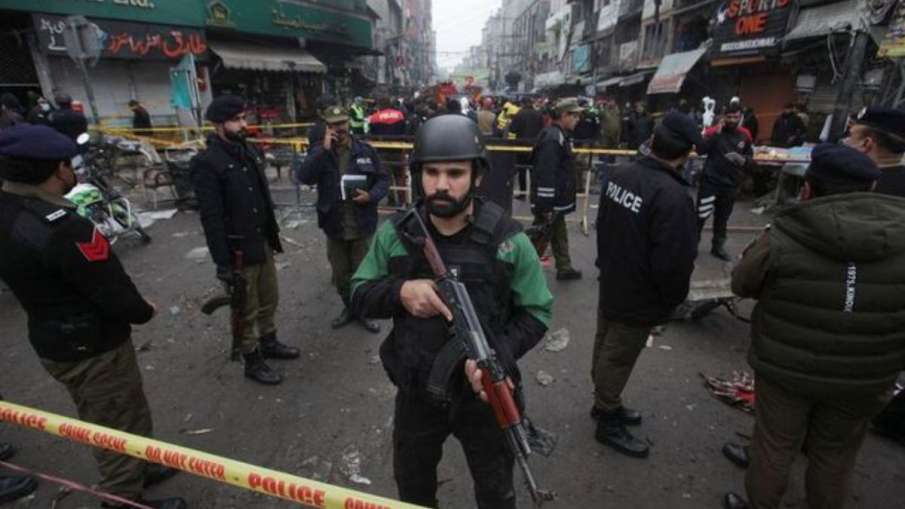 blast in pakistan
blast in pakistani flag shop
death of a person
Pakistan News: Pakistan, which is considered the father of terrorism, today itself has become a victim of this terrible incineration. Terrorist attacks are happening there every day. Just yesterday, suspected separatists hurled a grenade at a shop selling the Pakistani national flag in southwest Balochistan province on Thursday night, killing one person and injuring 14. However, no one has yet claimed responsibility for the attack in Quetta.
The attack took place at a roadside shop. A senior police officer Fida Hussain said that the injured have been admitted to a nearby hospital. Provincial health department spokesman Wasim Baig said one of the injured was in critical condition. Significantly, the separatists in Balochistan have been demanding independence from the central government in Islamabad. The government says it has put an end to the insurgency, but violence continues in the province.
Pakistan's Independence Day on 14th August
Actually, preparations for Independence Day are going on in full swing in Pakistan at this time. People are putting up flags on their homes, which is why many shopkeepers there are selling Pakistani flags. But the separatists do not like this celebration of independence. He believes that until he gets freedom, he will not allow Pakistan to celebrate independence properly. Perhaps that is why the separatists of Balochistan targeted the shop selling the flag.
Pakistan Army helicopter crashed in Balochistan
A Pakistani Army helicopter deployed for flood relief operations in Balochistan crashed on Tuesday after losing contact with the ATC. Army officials said that the Lieutenant General and five senior army officers were killed in the helicopter. According to Major General Babar Iftikhar, Director General (DG) of Pakistan Army's media wing 'Inter Services Public Relations' (ISPR), the wreckage of the helicopter deployed in flood relief operations was found at Musa Goth, Vindar, Lasbela. According to the news, all the six officers and soldiers including 12th Corps Commander Lt Gen Sarfaraz Ali were killed in the helicopter. He said that according to preliminary investigation, bad weather could be the reason for the accident.