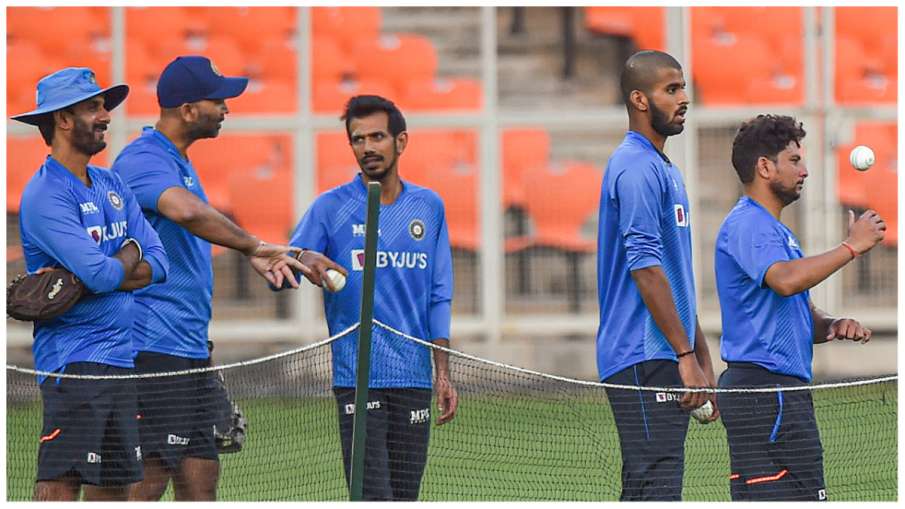 Highlights
Team India will be announced today for India and West Indies T20 series
Waiting for the announcement of Team India for the series is being done for two days
Rest can be given to many senior players of the team, entry of youth
Team India : Team India can be announced today for the T20 series between India and West Indies. The team has already been announced for the ODI series, but it has not been done for the T20 series. The first three ODIs will be played between India and West Indies, followed by five T20 matches. Meanwhile, there are constant speculations about what will be Team India for the T20 series. In the news that is coming out quoting sources, it is also being said that spinner Kuldeep Yadav may return to the T20 team.
Kuldeep Yadav played his last match in February 2022
Kuldeep Yadav played his last T20 match against Sri Lanka in February this year. However, even before this, Kuldeep Yadav was out of Team India for a long time. After that he had returned. Kuldeep Yadav has been playing IPL continuously. He was earlier in KKR's team, but after that KKR released him and he was picked up by Delhi Capitals in the IPL 2022 auction. This year's IPL got to see the best performance from Kuldeep Yadav and he won many matches for his team Delhi Capitals as well as became the player of the match. But now the possibility of his return has started appearing once again.
Yuzvendra Chahal and Kuldeep Yadav can play together
If Kuldeep Yadav's entry in Team India happens, then it will be interesting to see whether Yuzvendra Chahal also stays in the team or whether Chahal is given rest. If the two stay together, then making a playing XI for the captain will be even more of a headache. Because both the spinners play together on the pitches of West Indies, it also looks difficult. However, all this picture will be clear only when Team India will be announced. After waiting for two days, it is likely that the team will be announced today. It has to be seen which player gets a place in the team and which player takes rest or who is dropped.