What is the impact of the devastation in Sri Lanka on China?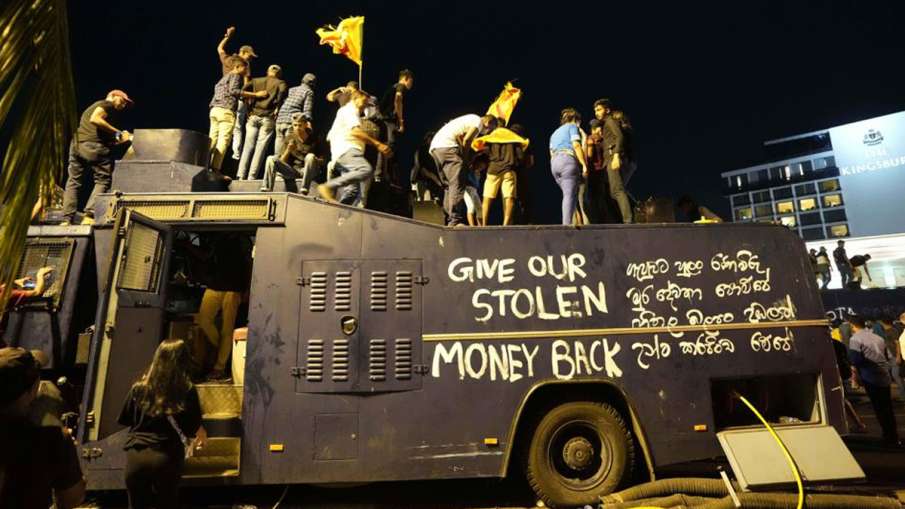 Highlights
Experts said that the current situation will have an impact on the relations between China and Sri Lanka.
China has no inclination towards any one faction and has good relations with all: Expert
This crisis is also a lesson for Chinese investors looking towards developing countries: Expert
Sri Lanka News: There has been a ruckus in Sri Lanka for the last several months and China is also being considered as a big reason for this. Meanwhile, China may have kept quiet on the dramatic collapse of Sri Lanka's pro-Beijing Rajapaksa brothers, but experts believe the chaos there will have a "big impact" on bilateral ties and China's massive infrastructure investments. could. Sri Lankan President Gotabaya Rajapaksa left the country in a military plane days after protesters barged into his residence.
'The relationship between China and Sri Lanka will be affected'
Rajapaksa had promised to resign on Wednesday amid protests over the country's worsening economic crisis. For months, people in Sri Lanka have been grappling with daily power outages and lack of basic necessities like diesel-petrol, food and medicine. The 'South China Morning Post', published from Hong Kong, quoted Lin Mingwang, an expert on South Asia at Shanghai's Fudan University, as saying, "If only for a short time, there could be a big impact on China's relations with Sri Lanka."
'No hope of return of Rajapaksa family'
"The influence of the Rajapaksa family in Sri Lanka's political circles will be weak and there is no hope of their return in the near future," Mingwang said. While President Gotabaya Rajapaksa left the country on Wednesday amid violent protests, his brother and former prime minister Mahinda Rajapaksa initially had to take refuge in a military base amid public outcry. Mahinda Rajapaksa is seen as a leader promoting China's massive investment in Sri Lanka, bypassing India's security concerns.
'Chinese investors may suffer'
China has kept a deliberate silence over the fall of the powerful Rajapaksa family, considered a main supporter of Chinese investment in the country. Sri Lanka is facing its worst economic crisis since independence from Britain in 1948. Lin also warned that the crisis in Sri Lanka could harm Chinese investors. The crisis, triggered by rising inflation, heavy debt and misappropriation of money in Sri Lanka, is also a lesson for Chinese investors looking to developing countries.
'China is not inclined towards any one faction'
Mingwang said that Sri Lanka In China There may be some loss to investment. Liu Zhongyi, senior fellow at the Shanghai Institute for International Studies, said Beijing has maintained friendly relations not only with the Rajapaksa family but with every political party in Sri Lanka. Liu said that China has not been inclined towards any one faction. Therefore, all previous Sri Lankan governments have been keen to maintain friendly and cooperative relations with China.