Europe and North Africa scorched in the scorching heat, fire in Portugal's forests, thousands of people had to leave their homes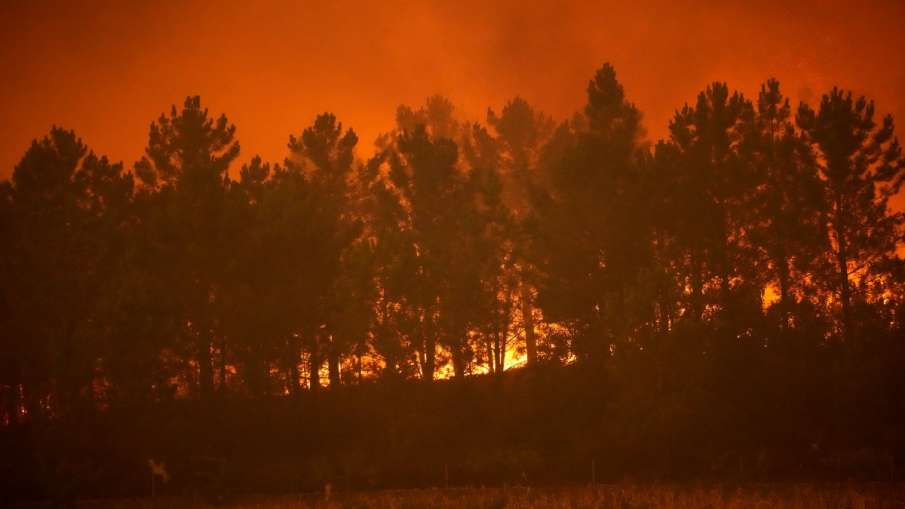 Highlights
Massive fire in the jungles of Portugal
Spain, France and Morocco also affected by fire
Record breaking heat falling in China
Due to the grip of severe heat, the temperature has increased so much in many countries of Europe and North Africa that there was a huge fire in the forests of Portugal. Due to which thousands of people had to be evacuated from their homes in Portugal, Spain, France and Morocco. The team of fire brigade is engaged in dealing with the fire. Let us tell you that one person was killed and at least 135 people were injured after a fire broke out in a forest in Portugal last week. According to the country's civil defense authority, a "state of emergency" has come into force since Sunday and nearly 800 people have been evacuated from their homes.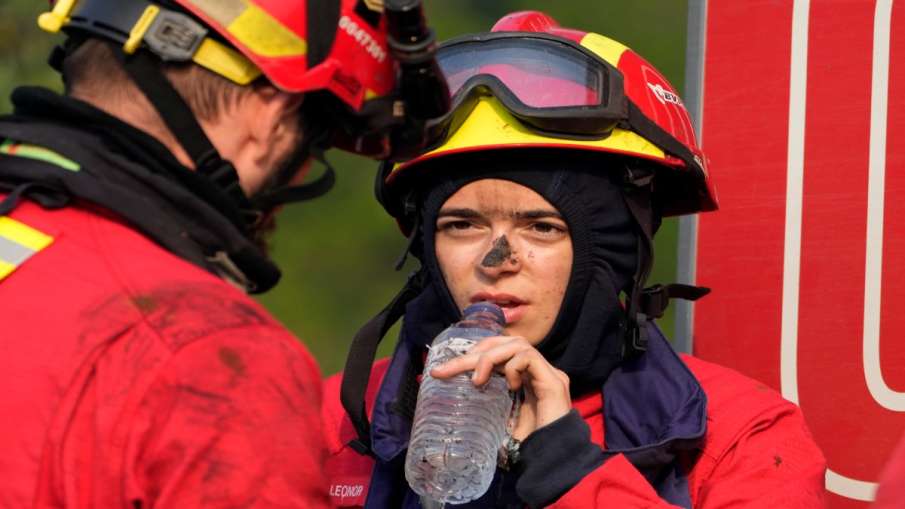 Fire Fighters
Portugal's Institute for the Sea and Atmosphere (IPMA) said a record temperature was recorded in 13 regions on Wednesday, with the central city of Lusu recording 46.3 degrees Celsius. IPMA meteorologist Patricia Gomes told the Portuguese press that this was not a normal situation.
In France also people were evicted from their homes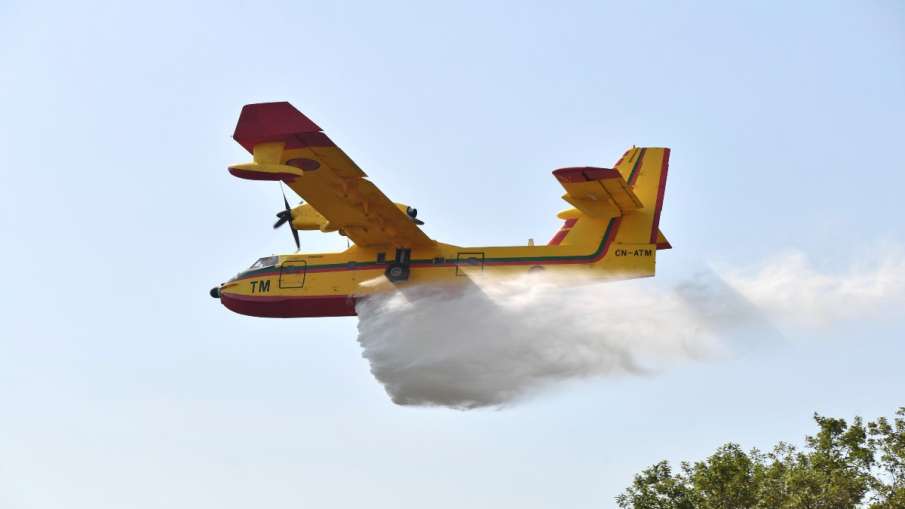 Fire In France
Hundreds of people were evacuated from their homes in south-west France on Friday as wildfires got out of control. Since last Tuesday, forest fires are being extinguished by pouring water from airplanes. Over 1,000 firefighters are battling the two blasts due to scorching heat, tinder-box conditions and strong winds. Officials of the Gironde department described the situation as "unfavourable". There has been a fire here for several days. Due to which 4200 hectares of forest were burnt to ashes. About 1000 residents were evacuated from there. The second blast took place near "Doon du Pilat" in which 3100 hectares of forest has been burnt. Around 6,000 people were evacuated from nearby camps on Wednesday and another 4,000 in the early hours of Thursday.
Record temperature recorded in Spain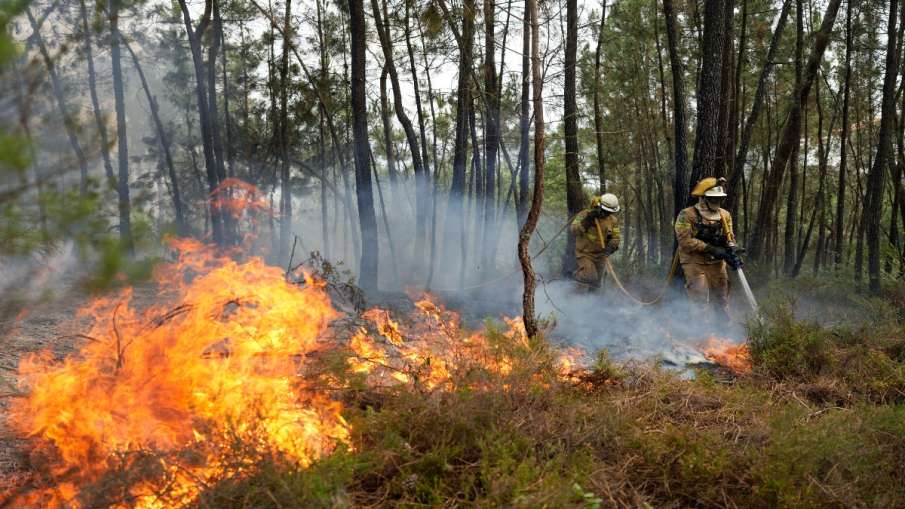 Fire In Spain
Temperatures broke records in many parts of Spain, reaching 44.1 degrees Celsius for the first time on Thursday in the northwestern city of Orense. Temperatures have reached 45 degrees in some parts of Extremadura. The firefighters here are still battling the wildfires. Due to the fire here, 4000 hectares of forest area has been burnt to ashes.
Forest fires spreading rapidly in the north of Morocco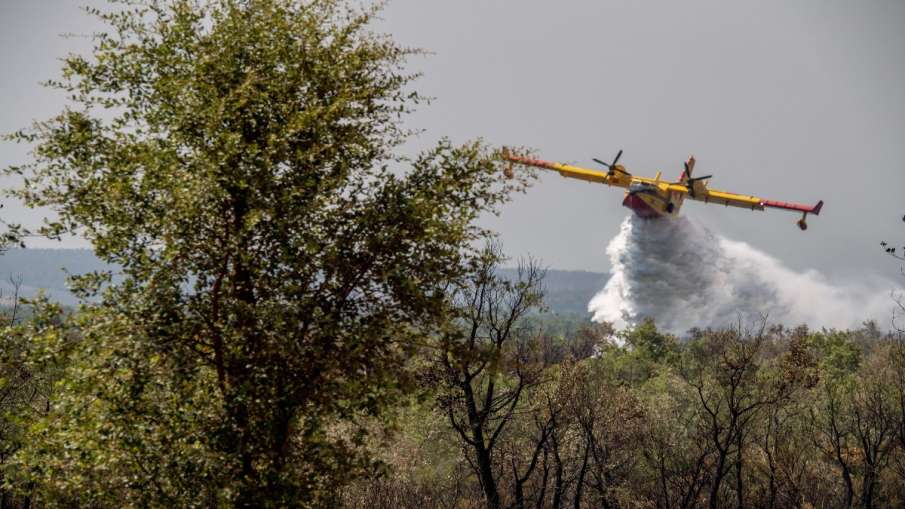 Fire In Morroco
Forest fires are spreading rapidly in the northern region of Morocco. Fire brigade team and police are present on the spot. According to a report, at least 1,000 hectares of forest have been burnt in Larache and Ouaizen since Wednesday night. In the country battling severe drought, the rising temperature has reached close to 45 degree Celsius in recent days.
China is also in the grip of severe heat
Extreme heat has engulfed much of China, affecting more than 900 million people. Officials have warned senior citizens about the danger of such situations. On Thursday, Shanghai, the country's most populous city, has issued its high alert for the third time this summer. This summer's high temperature broke many records. The temperature rose to 40.6 degrees on Thursday afternoon. However, the rain on Friday brought a sigh of relief to the residents of Shanghai.