Wimbledon 2022: Nadal, who is suffering from stomach pain, refuses to obey his father, wins in difficult circumstances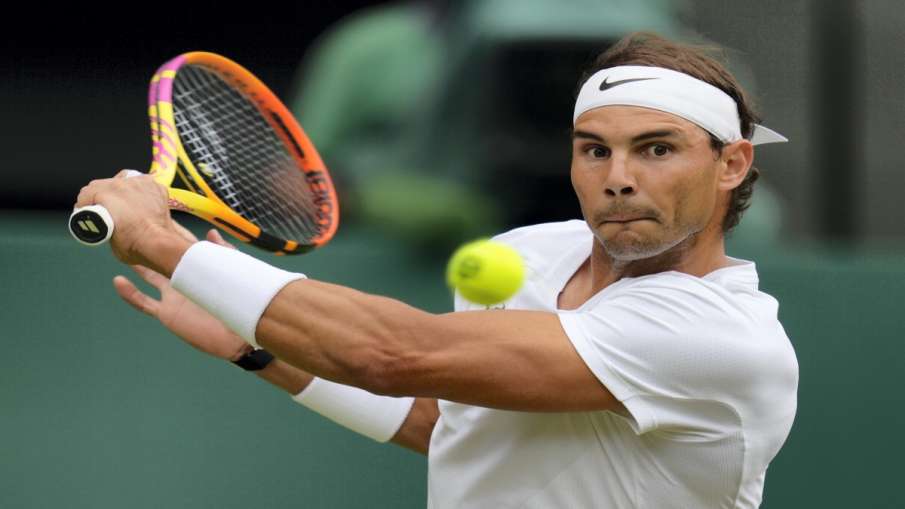 Highlights
Rafael Nadal wins Wimbledon quarter final match
Nadal won the match after battling stomach ache
Nadal beat Taylor Fritz in five sets
Rafael Nadal was injured in the quarter-final match of the 2022 Wimbledon Championships. He was troubled by stomach ache. His father shook his hand from the stand and gestured for him to leave the court. All these troubles and troubles on one side and Nadal on the other, persistently persisted. No one becomes the winner of the Grand Slam title 22 times just like that.
Won quarter final match after battling stomach ache
In the quarterfinal match of Wimbledon, Spain's star player was up against 11th seed player Taylor Fritz. Rafa won this match in five sets battling a pain in the leg. He defeated Frits in tough conditions to seal his place in the Wimbledon semi-finals. In this match, Nadal did not appear in good rhythm due to pain. His opponent, Frits of America, scored a total of 19s in this match, while Nadal managed to score 5s. Fritz earned more points on first serve than Rafa. While the Spanish star had a winning percentage of 70 per cent, Frits had 71 per cent. Nadal made the real difference in his second serve win percentage. Here he won 56 per cent against Fritz's 48. Nadal won this match of the last eight of the tournament 3-6, 7-5, 3-6, 7-5, 7-6.
It was arguably one of the toughest matches of Nadal's career. After registering the win, he said, "For a moment I thought I would not be able to finish the match."
Kyrgios will compete in the semi-finals
Rafa will face Nick Kyrgios of Australia in the semi-finals of the 2022 Wimbledon Championships. Controversial Kyrgios defeated Chile's Cristian Garin 6-4, 6-3, 7-6 in his quarterfinal match. This match will start at 6.00 pm Indian time on Friday.