World Athletics Championships: Neeraj Chopra and Rohit Yadav enter the final, know what time will be the competition for the medal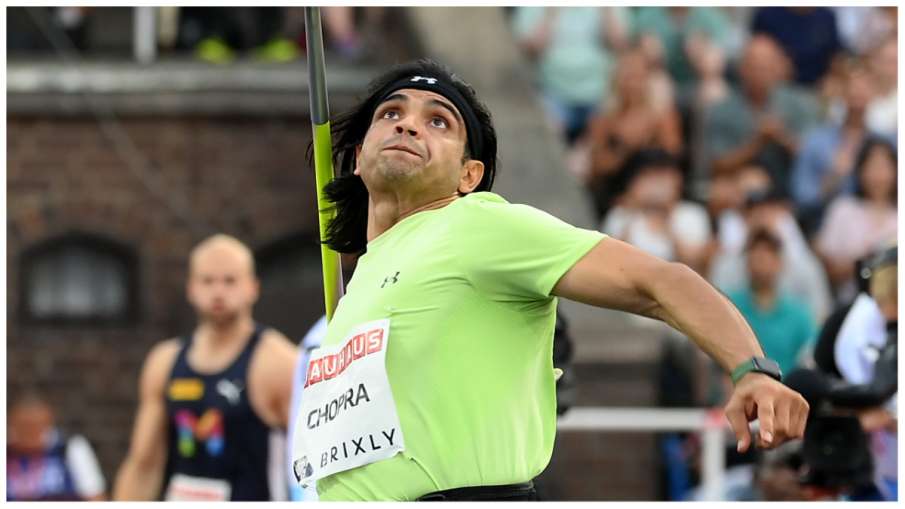 Highlights
Neeraj Chopra qualified for the final in his first attempt
Indian athlete Rohit Sharma also made his place in the top 12
The final will be on Sunday, the match will be held at 7.05 am
Neeraj Chopra, who won gold in the javelin throw event for India at the Tokyo Olympics, did what he is known for and was expected to do. Neeraj Chopra has secured a place in the final in his very first attempt in the qualifying round of the World Athletics Championships. Neeraj Chopra was placed in Group A and has become the first athlete to qualify for the final in this year's competition. Neeraj Chopra threw 88.39 meters in the very first time. To enter the final, it was necessary to throw at least 83.50 meters, which he crossed. Now he will be seen competing with another athlete for a medal in the final. Neeraj Chopra will take the field in the final at 7.05 am Indian time and the whole nation will expect him to bring gold medal for India. This is the first time that Neeraj Chopra has entered the finals of the World Athletics Championships. Earlier they had participated in another competition, but then they could not make it to the finals. After this, he could not participate in the last competition due to an elbow injury.
Entering the final in the very first throw
Neeraj Chopra, who won gold in the final of Tokyo Olympics, did not face any problem in today's match as well. Neeraj Chopra threw 86.65 meters to go to the final of the Tokyo Olympics. His 88-plus throw on Friday morning was one-and-a-half meters short of his national record of 89.94 metres, which means he fell just short of it. However, it should be expected that when he takes the field in the final, he will throw 90 meters, which he has not been able to do so far. Jakob Vadlejch of the Czech Republic was the first thrower for the final in the first round with a throw of 85.23m. After this came Neeraj Chopra's number.
Rohit Yadav also qualified for the final
After Neeraj Chopra, Rohit Yadav of India has also qualified for the final. Although Rohit Yadav could only throw 77.32 meters, but the rest of the athlete threw even less, so he entered the top 12. Rohit Yadav's number 11 has come. While Neeraj Chopra was in Group A, Rohit Yadav was placed in Group B. Now on Sunday, only two players from India will enter the field to win the medal.